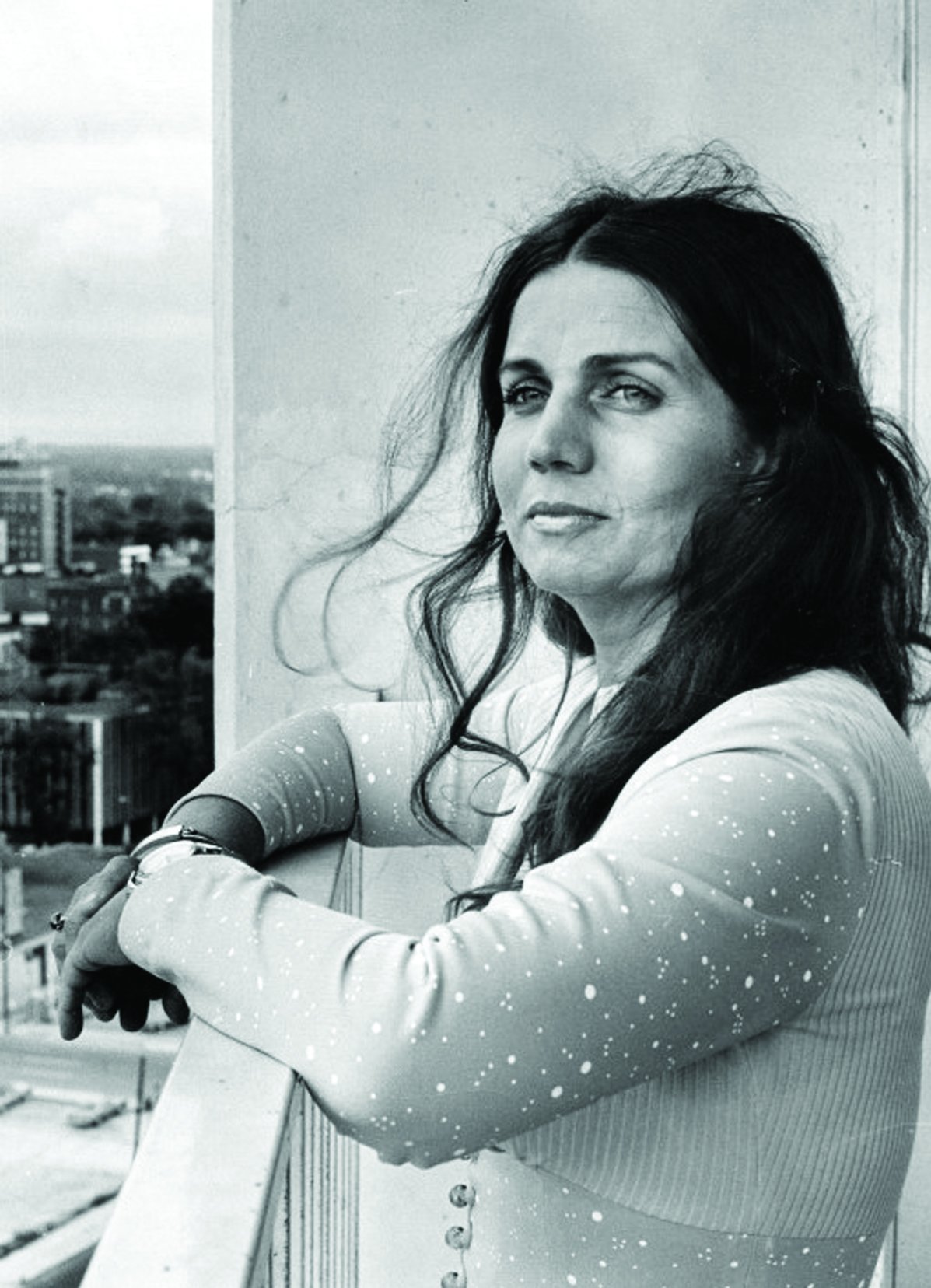 Few who have seen the movie, Norma Rae, could forget the powerful image of Sally Fields as she stood on her workstation with a sign that read "union," moments after her character was terminated for organizing. This moment would inspire anyone whose natural tendency is to fight for dignity and respect. Some, however, may be surprised to know that this moment was not woven in a Hollywood studio, but rather in a textile factory in Roanoke Rapids, N.C. It was not Sally Fields, nor Norma Rae, who first stood on her workstation in direct defiance of management; rather her name was Crystal Lee Sutton, a woman whose act was the inspiration for the character and the movie that would shed light on the southern textile industry and the struggle to unionize the south.
Sutton was a self-described "lint head," having been third generation in the textile mills. She began working at the factory at age 17, working the 4 p.m.-to-midnight shift, reloading the fast-moving looms with shuttles of yarn. After leaving to try a series of waitressing and sewing jobs, she returned to J.P. Stevens in 1972, making $2.65 an hour for folding towels.
After about five months on the job, Sutton attended her first meeting of the Textile Workers Union of America (TWUA). Since 1963, the union had tried to organize the 34,000 workers in 80 mills operated by Stevens, the nation's second-largest textile manufacturer. The company would stop at nothing to ensure that their factories would remain free of unionization.
Sutton became an advocate for the union and began working with a TWUA organizer, Eli Zivkovich, a former coal miner from West Virginia.  She sported a union pin on the shop floor and the company took notice of her actions.
In response to her union activity, she was repeatedly called into the front office on minor infractions, from talking too much to standing in the bathroom for too long. Every time she was called in, she was armed with a book that Zivkovich had given her, called "What the Company Will Do for You." The pages were blank. She used the book to take notes on her bosses' complaints, which, she said, "blew the boss men's mind. They couldn't believe I was doing this."
Sutton's friction with the company came to a head when the company posted an anti-union letter on the bulletin board that attempted to ignite racial tension by claiming the union would be run by black workers. Sutton began to copy down the content of the letter. Several managers told her to stop but she ignored them all, folded up her copy of the letter and put it inside her bra, "figuring, well, nobody will get it down there." She was immediately terminated.
When she went back to her workstation to gather her belongings, she asked a co-worker for a marking pen. She then grabbed a piece of pasteboard and wrote the word "UNION" on it. Sutton then climbed on to her table and stood up, slowly turning the sign around. Co-workers stood stunned. Machines began to shut down. As the factory lay silent, workers began raising two fingers in the air for victory as an act of solidarity.
Soon the police chief arrived taking Sutton to jail, kicking and screaming.
The following year, 1974, TWUA won the right to represent the 3,000 textile workers at seven plants in Roanoke Rapids, including J.P. Stevens. Fours years later, the National Labor Relations Board awarded Sutton her job back and she received $13,000 in back wages. She came back to work two days and then quit.
Crystal Lee Sutton went on to work a series of jobs, including a brief spell as a union organizer for the Amalgamated Clothing and Textile Workers Union (formerly the TWUA.) Throughout the remainder of her life she continued to be an outspoken advocate for unions and working people.
Crystal Lee Sutton died on Sept. 12, 2009.