Secretary-Treasurer, Matt Bell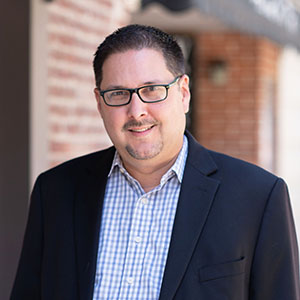 I began my career with UFCW working at Vons as a dairy deli clerk for seven years in San Diego. After receiving a Bachelor's Degree at the University of San Diego, I moved to Orange County to work as an Organizer for Local 324. I was an Organizer for the next 10 years and walked door-to-door talking to thousands of workers about joining UFCW. My next position was a Union Representative. I served in that capacity for the next seven years enforcing the contract on a daily basis and advocating for our members. While serving as a Representative I was able to get a back pay award for one of our members which was the largest in Local 324's history of over $90,000.
In 2017 after the retirement of Rick Eiden, I was promoted to Executive Vice President. This is a position I have held for the past couple of years. Upon the retirement of Greg Conger, Andrea was elected as President and I was elected as Secretary-Treasurer. This position will enable me to help even more members by assisting in negotiations, working in the political arena and leading the organization of the cannabis industry. I am very excited about the cannabis industry and have helped negotiate contracts that include better wages and health care for our newly organized members.
I look forward to continuing working closely with our members and will uphold the traditions of Local 324 as your Secretary-Treasurer.