YOUR VOTE COUNTS!
Not only is it important to vote in presidential elections: your vote has even more impact on the local level, whether it's taxes, schools, city government or voter initiatives. It's all the more reason to be registered. Many of the things that affect your neighborhoods, your city, your state and nation also can play an important role in your work environment. Local 324 encourages all eligible members to register to vote and actively participate in the civic process.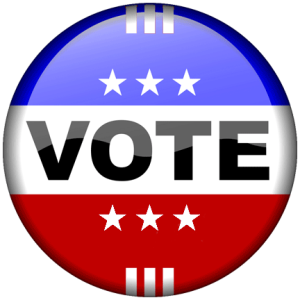 Active Ballot Club
Unions are deeply involved in the political process largely because the political process so often involves working men and women. Money is perhaps the most important part of the process. By contributing money to pro-labor candidates for office, Organized Labor guarantees itself a seat at the table when state legislatures or Congress debates changing laws that will directly impact you. That money, however, does not come from union dues, as many opponents of unions would like you to think. It comes only from voluntary contributions by members.
Those voluntary contributions most often come in the form of a $1.00 a week payroll deduction to the union's Political Action Club.
Without people from our industry having a voice in such critical legislation such as health care reform, pension reform or job safety just to name a few, the outcome of these laws would surely be unfavorable to UFCW members. Instead, experienced professionals who know the process and the people involved are always there to be sure your voice is heard by lawmakers.