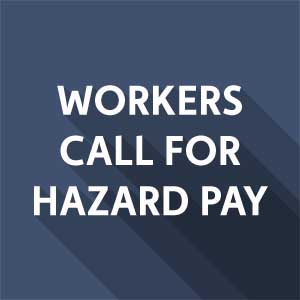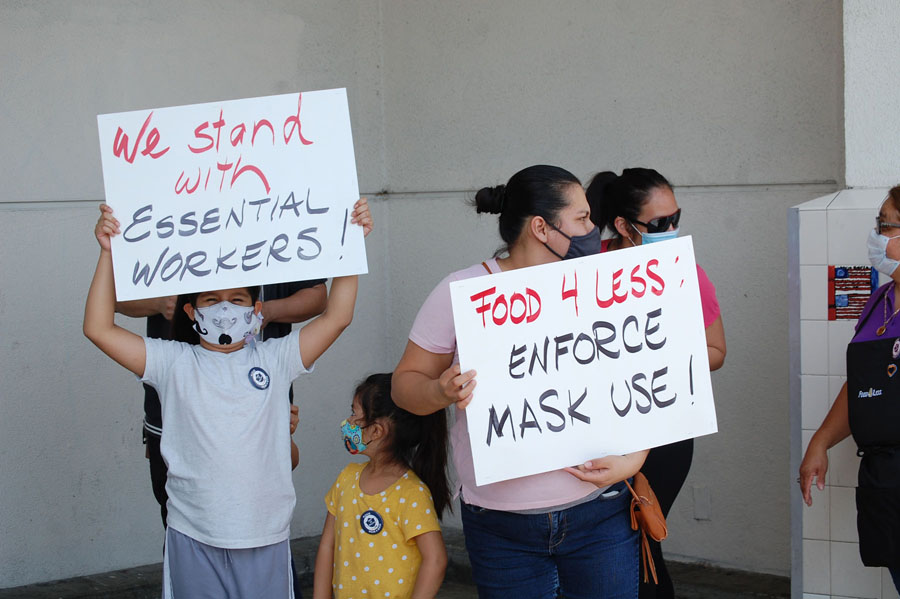 For the second time this week, Local 324 members took part in a nationwide effort aimed at securing hazard pay for thousands of grocery workers across the country.
The local effort targeted Food-4-Less in Santa Ana and involved the same kind of member-to-customer outreach that has proven successful in many of the union 's contract fights in recent years.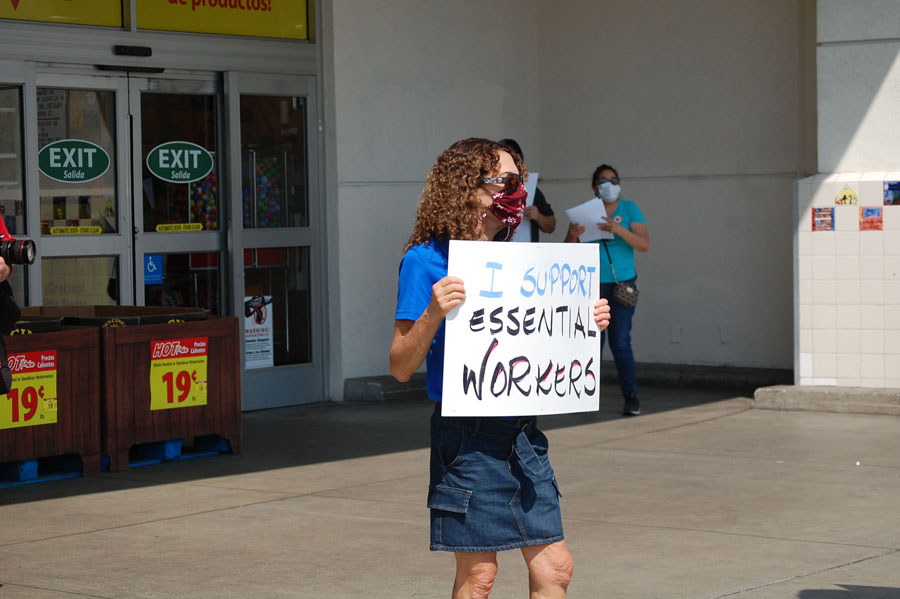 The coordinated effort is organized by the UFCW International Union in Washington D.C., where coordinators have focused on the one seemingly universal position that UFCW members share no matter where they work.
"I understand what they are facing. I have to face similar risks and it's scary. They have my support," said a Food-4-Less customer Ace Lacandoza. He was among dozens of local shoppers who took the time to speak with members and inquire about what the company is and isn't doing to protect their health.