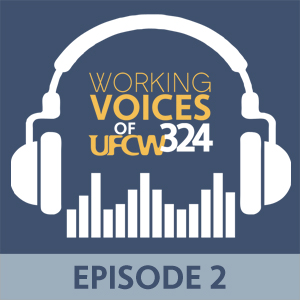 We launched this new podcast last month as a tool to Inform, Educate, Conversate, Agitate, and Activate all members of our union. We hope you tune in for our monthly podcast where we will bring you relevant information from all the job sectors of our union.
For our second episode, we bring you, two vibrant young workers, for a conversation about our Cannabis Division, their involvement with the union, and how their activism has helped change the policies within our local cities to allow for legal, union, cannabis jobs!
We want to hear from you! Please send us an email with thoughts, comments, episode ideas to info@ufcw324.org.
Did you miss last month's episode? Check it our by clicking here.