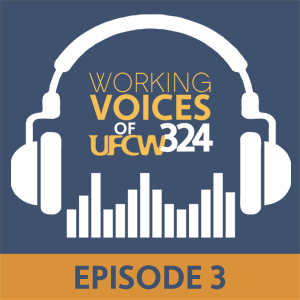 Voting is our Right. Voting is our Voice. Listen to Secretary-Treasurer Matt Bell and Project Lead Luis Aleman from the Orange County Labor Federation discuss the importance of electing candidates who will fight for the issues that matter to hard-working families. Learn what's at stake this political season and important information about the November 3rd Election.
(Please allow a few seconds for the player to load once you hit play)
We want to hear from you! Please send us an email with thoughts, comments, episode ideas to info@ufcw324.org.
Did you miss last month's episode on Cannabis? Check it our by clicking here.