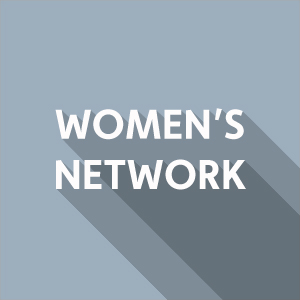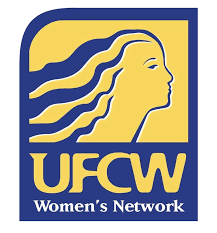 Mire esta página en español haciendo clic aquí.
UFCW 324 is part of the Women's Network chapter and have put together a list of resources for all who may need them.
The UFCW Women's Network works to motivate and encourage women to become active in their local union so the can contribute toward building and strengthening the UFCW.
At UFCW Women's Network, we understand that our members can be going through several difficult situations outside of work, possibly in their everyday lives. In stressful situations, people may not be able to recognize these particular issues and, therefore, do not know how to ask for help.
They may feel alone and think that no one can help them, especially in domestic violence, drug addiction, alcoholism, mental health, or homelessness issues. It may be that you may be a victim or know other members of our family who are dire need of help.
In Orange and Los Angeles County, several agencies and organizations have the resources to help anyone who requests it. It can start with a simple phone call, and doors will open for those in need. Seek help, make the call.
Here is a list of resources that can help people in need. 
Resources
Mental Health, as defined by MentalHealth.gov, includes our emotional, psychological, and social wellbeing. It affects how we think, feel and act. It also helps determine how we handle stress, relate to others, and make choices. Mental Health is important at every stage of life, from childhood and adolescence through adulthood.
OCLinks 1(855) 625-4657, is an information and referral phone and online chat service to help navigate the Behavioral Health Services (BHS) system within the Health Care Agency for the County of Orange. Callers are connected to clinical Navigators who are knowledgeable in every program within the BHS system. This includes children and adult mental health, alcohol and drug inpatient and outpatient programs, crisis services, and prevention/early intervention programs.
Once a program is identified, the Navigator will make every effort to link the caller directly to that program while still on the call. The Navigators speak English, Spanish, Vietnamese, and Farsi while other languages can be accommodated through translation services.
When should I contact OC Links?
Anyone can call when looking for help connecting to the County of Orange's
almost two hundred Behavioral Health programs. Callers can be someone looking for services for themselves, for family members or loved ones, or for participants in their programs seeking additional or supportive services. OC Links' Navigators are available to help callers understand what programs or services are right for them. Navigators are available Monday through Friday from 8AM to 6PM by phone at 855-OC Links (855-625-4657) or by connecting online through a Chat line at www.ochealthinfo.com/oclinks.
For essential frontline member of UFCW Local 324, this pandemic is a stressful time for all of us and it is normal to feel emotional unrest. We wanted to remind you of your Employee/Member Assistance Program (EMAP) through HMC that offers guidance for individuals with existing mental health and substance abuse conditions as well as those experiencing enhanced distress during the COVID-19 outbreak. As essential frontline workers, it is important to maintain your emotional health. The EMAP program is here for you. Just call at 1.800.461.9179.
211 Orange County is a free 24 emergency hotline linking you to thousands of local health and human resources.
MANI Orange County. NAMI-OC Warmline (714) 991-6412 – This is a free and confidential telephone service providing emotional support and resources to Orange County residents. Now, online classes and support via zoom. Offers many support services and treatment options that may help family members, caregivers and love ones or individuals living with mental illness.
Mental Health America of Los Angeles. Get help in the Long Beach Area call (562)-437-6717, email info@mhala.org We work with national, state, and local partners to advance a collective agenda of protecting the rights of those experiencing mental health conditions, guaranteeing access to quality mental services, and promoting wellness across the lifespan.
Alcoholics Anonymous Orange County. (714) 556-4555-(24 Hrs.) Website www.oc-aa.org
Domestic Violence as defined by National Domestic Violence Hotline Is a pattern of behaviors used by one partner to maintain power and control over another partner in an intimate relationship, anyone of any race, age, sexual orientation or gender can be a victim- or perpetrator- of a domestic violence, It can happen to people who are married, living together or who are dating. It affects people of all socioeconomic backgrounds and education levels.
Shelters:
The National Domestic Violence Hotline, available 24/7 at 1(800) 799-7233 (SAFE) or 1(800)787-3223(TTY)
Interval House 1(562) 594-4555, 1(714) 891-8121, 1(800) 978-3600 Runs crisis shelters and centers for victims of domestic violence. Serving LA and OC counties.
Laura's House 1(866) 498-1511 Hotline 24/7 Provides emergency shelter to women and children fleeing domestic violence, counseling and legal support.
Women Transitional Living 1(714) 992-1931 Organization dedicated to help individuals and families to escape the depths of domestic violence and exploitation.
Domestic Abuse:
Abusive Red Flags Everyone Should Know. The signs that your partner could turn violent By Amanda Kippert
One in three women will experience domestic violence at some point in their lifetime. According to the Violence Policy Center, 1,388 women were murdered by men they knew in 2014, and 870 of those murders were committed by an intimate partner of the victim. That's more than two women a day who are killed by their partner.
"Seeing the signs" of an abuser implies that survivors carry some level of responsibility to prevent their own death. While being proactively cautious is a useful skill for anyone entering a relationship, most advocates would agree that the reality is abusers are cunning, deceptive and manipulative. They can start out as the most romantic and thoughtful partners. Their tactics of power and control begin with earning a survivor's trust and then slowly eroding that trust through psychological, verbal and even physical abuse.
Bottom line: If you've endured life with an abusive partner, it was not your fault. Maybe there were red flags and warning signs, and maybe there weren't. But many survivors agree that, upon looking back, they can see some of those early signs of abuse stand out in a way they didn't when the abuser first appeared in their life.
The following are some indicators of potentially abusive partners. It should be noted, however, that just because a person may match one or more of these characteristics does not define them as an abuser. These red flags are just that—warning signs that are worth looking out for and paying attention to:
Pressures you to move fast in a relationship or pushes for immediate commitment.
Has been abusive in previous relationships.
Believes in stereotypical gender roles and male supremacy, or is domineering.
Is continuously jealous and possessive. Isolates you from your friends and family and may try to persuade you not to have a job.
Has two sides to his or her personality—others see your partner as a good person, but behind closed doors, he or she is angry and aggressive toward you.
Experiences most emotions in the form of anger and has difficulty conveying other emotions.
Has a violent temper and quickly changing moods
Is cruel to animals or children and is insensitive to their suffering.
Monitors your whereabouts, activities or spending.
Does not listen to you when you say "no" or try to assert your boundaries.
You should consider taking a pause before entering into a relationship with a partner who matches one of more of these warning sign. When in doubt, talk to a trained domestic violence advocate. It may help to hear what someone with years of experience thinks, especially when your gut instinct is to be wary.
Amy Borst, clinical director of the Orange County, Calif., domestic violence shelter Laura's House, says that victims who find themselves with an abusive partner should also be aware of the warning signs that indicate the situation is escalating into a more violent one.
"There's a shortening of time between abusive incidents, along with threats of physical or bodily harm," says Borst. Another indicator is when the abuser obtains the means by which the threats are made, such as purchasing a gun. Bottom line: If you feel threatened by your partner, don't wait to get help. www.laurashouse.org
Types of Domestic Violence:  
According to  WEAVE, (a crisis intervention service for survivors of domestic violence and sexual assault in California), there are five different types of domestic violence.
Their common denominator: all types of abuse are used to assert control and power over their victim.
Types of Domestic Abuse:
Physical abuse. This is the use of physical force against another person to inflict injury, or to put the person at risk of becoming injured. This may include your partner pushing, hitting, choking you, or threatening you with a weapon.
Sexual abuse. This abuse often occurs in tandem with physical abuse. It involves forcing or coercing a victim to do something sexually, which can range from unwanted kissing or touching to rape. This can also involve threatening someone to perform a sexual act, including oral sex; restricting a victim's access to birth control and condoms; or repeatedly using sexual insults to demean a victim.
Emotional abuse. is almost like brain washing in that it is done to wear away at a victim's self-confidence. It can be verbal abuse; such as your partner repeatedly criticizing, intimidating or belittling you. It can also be nonverbal abuse or coercive control; when your partner asserts control and tries to demean you by making decisions on your behalf. This can include anything from what you should wear to who your friends should be.
Financial abuse. This type of abuse involves stealing or withholding money from the victim or using the victim's name and personal information to accrue debt. The victim may feel financially dependent on their partner, or as though they are being forced to support their partner financially.
Spiritual abuse. Also referred to as religious abuse, this involves a partner not allowing you to practice your moral or religious beliefs. It can include humiliation or harassment as a means of control, forcing a victim to give up their culture or values that are important to them. Spiritual abuse can be used by religious leaders to instill fear or guilt into a victim, coercing them to behave a certain way.
If you recognize any of these types of abuse, you should seek help from a domestic violence counselor, hotline or shelter immediately.
En Espanol