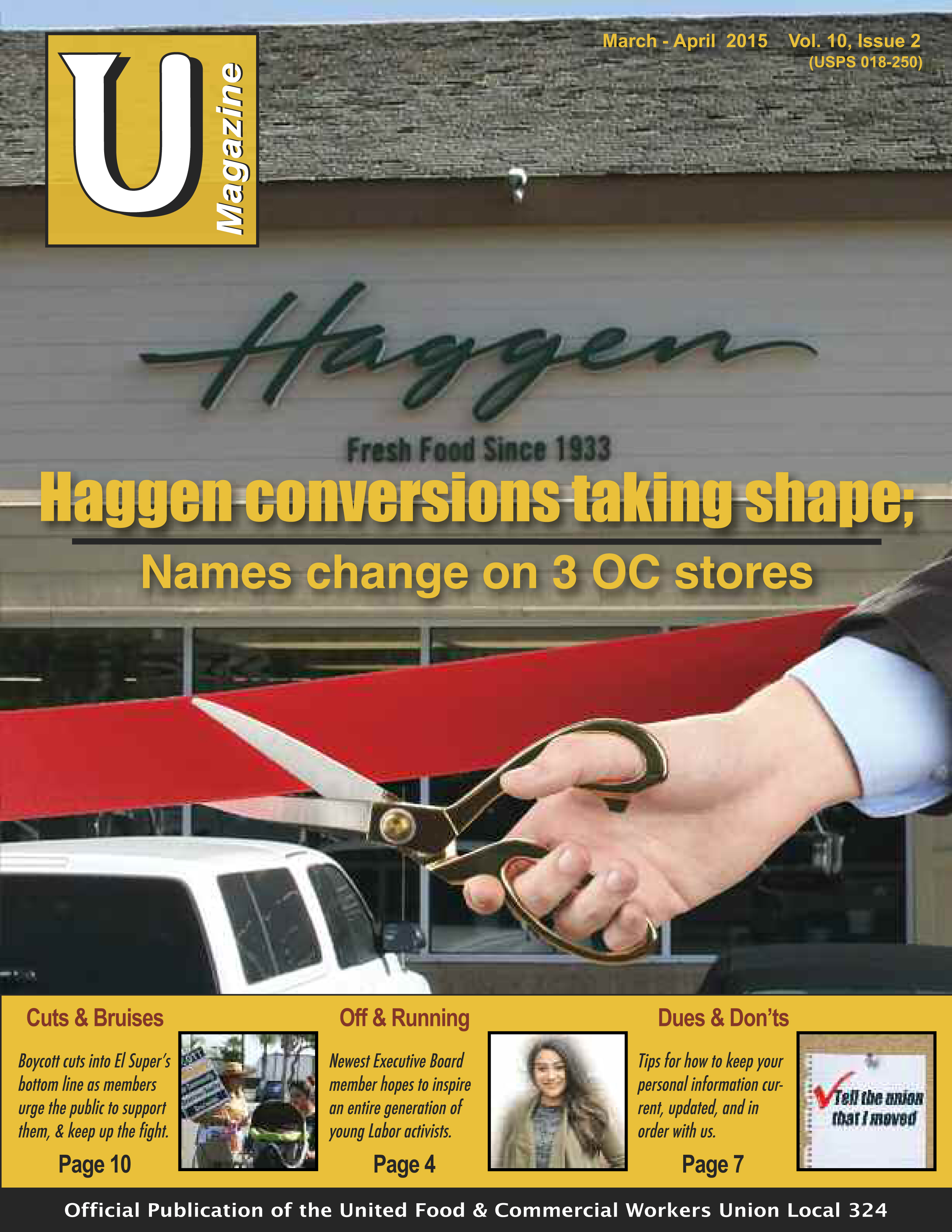 March-April-UMag-2015

March-April 2015
President's Report: Haggen has more than fresh produce… It also has fresh ideas.
Secretary Treasurer's Report: Negotiations loom with Kaiser and Rite Aid with vastly different outcomes expected.
History: From the Clinker to Cleats- The Story of Nicolaas Steelink.
Feature: The Faces in Haggen.
Feature: El Super Boycott Continues.
: New E-Board Member Priscilla Luviano.