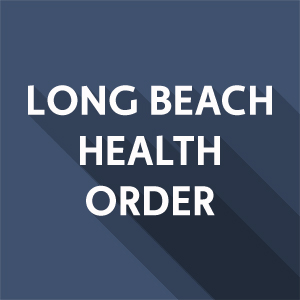 Worker Victory! Together, we've been calling for safety standards for essential workers. The City of Long Beach issued an amendment to the city's safer at home order to include protections for workers in essential businesses. The order was issued on April 10th.
Essential businesses include:  Grocery, drug, platform food delivery personnel
By end of day April 15th, all Essential businesses must provide a public plan to implement crowd control.  City guidelines are 50% of occupancy
All Essential businesses to provide employees:

Hand sanitizer
Plexiglass partitions
Time for handwashing every 30 minutes
Sanitary bathrooms
Face covering

All Customers expected to wear face coverings.  Business may refuse entrance to those that do not
Flexible schedules for employees for COVID 19 related issues.
Retail food and drug employers must provide:

Staffing to clean facilities and carts between use
Adequate personnel to implement crowd control
Protocols to serve vulnerable populations (seniors, those with health related issues)

Cannabis may provide curbside pickup
Failure to comply with any provisions punishable by fine, imprisonment or both.
To view the full report, click here.
If your employer is not complying with the City of Long Beach's health order, please contact your union rep. Find your union rep's contact information, by clicking here.