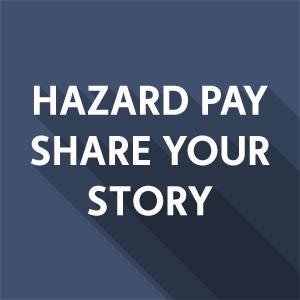 As you know, many top companies – across food retail, meatpacking, food processing, pharmacy, healthcare, and nursing homes – have taken away hazard pay for workers even as COVID-19 cases continue to spike across the country.
By sharing your story about the risks you face at work, you are helping to send a message to employers and elected leaders that as long as the threat and hazards of COVID-19 remain, hazard pay is essential for workers.
We want to help get your stories out there about the impact this is having on you and your families. Record a short message about your experience and why this is important by clicking here: ufcw.soapboxx.us/campaign/hazardpaynow/
If you have any questions or need assistance, please contact our UFCW 324 Communications Department at 714-869-5239.