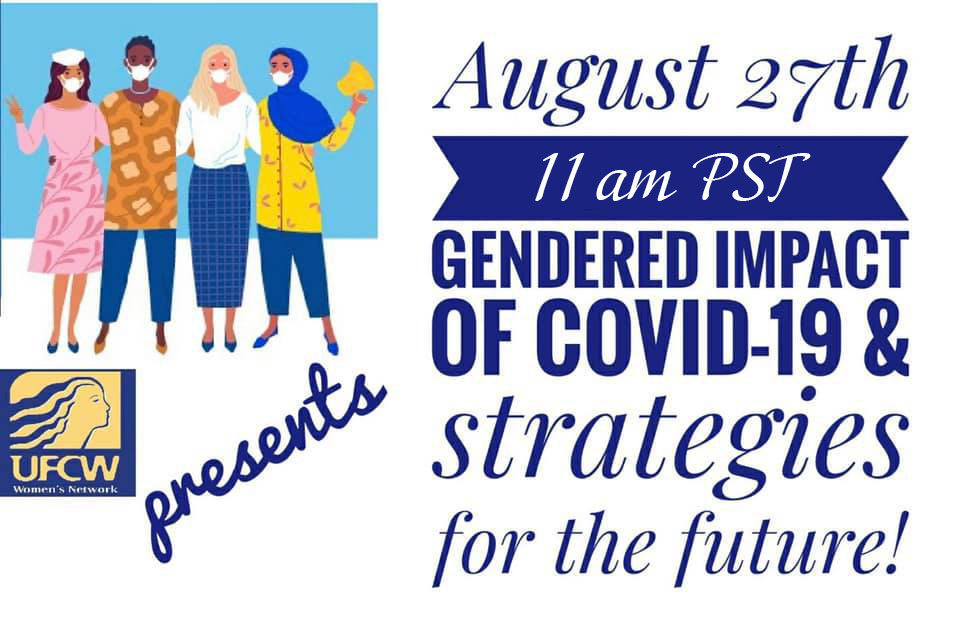 The UFCW Women's Network presents a webinar on the Gender Impact of COVID-19 and discussion on strategies for the future.
Please join us on THURSDAY, AUGUST 27, 2020 at 11 AM PST. 
We will explore the impact that COVID-19 has had on women and other equity groups. We also will discuss strategies that ensure that women and family issues are not overlooked and gains we have made are not lost.
Register for the Zoom webinar by clicking here.