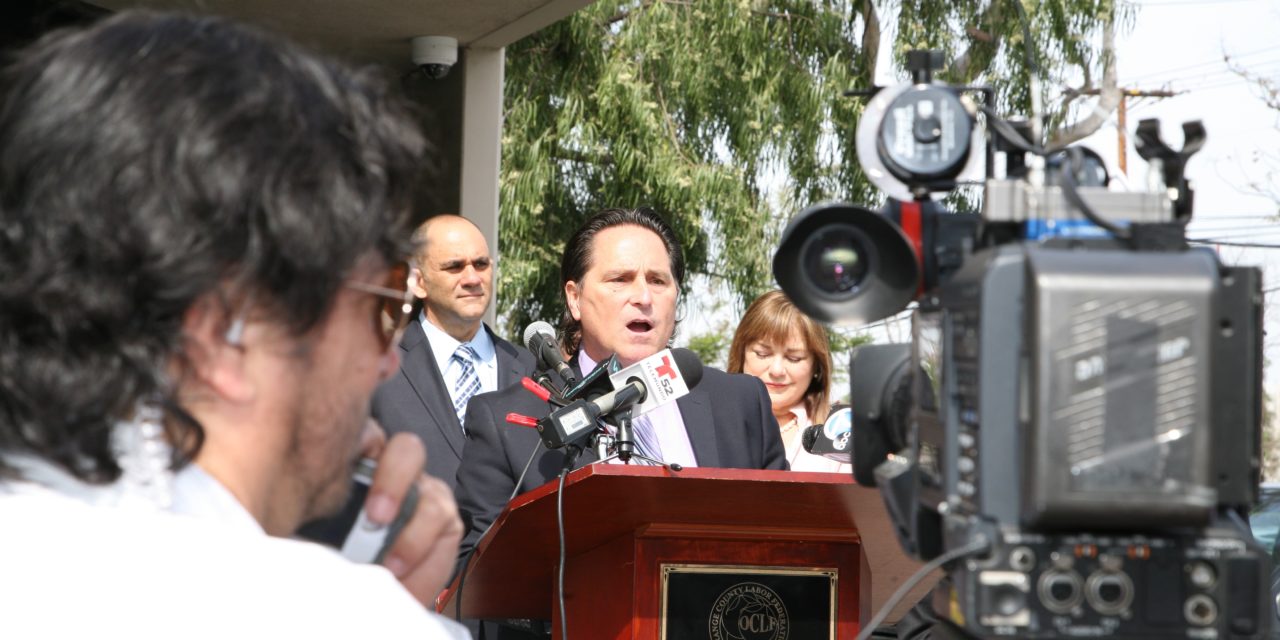 SANTA ANA, CA: A press conference to be held at 11 a.m. March 3 to announce that 20 workers in Santa Ana have made history by becoming the first in Orange County's cannabis industry to join a union.
Officials from the county's Labor community had been in talks with the dispensary for some time. Formal recognition of the union by the facility avoids the need for a contentious fight over representation. That ultimately paved the way for a comprehensive contract that included fair wages, health insurance, a retirement pension, grievance procedure and other protections and benefits for workers.
This is a historic step forward for the medical cannabis industry It is historic for Orange County's Labor Movement and it is historic for Santa Ana. The city has been ground zero for some of the most heated battles in the ongoing debate. This outcome represents a wide spread public acceptance of the vital need for the commodity, a clear victory for Cannabis supporters who have face growing pressure from neighborhoods to clean up many of their facilities.
We believe that once again, the pendulum is swinging back in favor of the medical cannabis industry after several years of setbacks at the local level. The good middle class jobs that come from union contracts like this one are examples of the positive impact these facilities have on local communities.
We hope it will pave the way for a new public perception of medical dispensaries. South Coast Safe Access has also reached out to residents near its facility to ensure their safety concerns are addressed.
We believe that the public will never see the workers who dispense this product as the professionals they are until they are compensated at a level deserving of that title. Our announcement today demonstrates that there are, indeed, conscientious and ethical dispensary owners who feel the same.
WHO:     UFCW Local 324, Orange County Labor Federation
WHAT:    Announce a union contract for 20 employees at South Coast Safe Access
WHEN:   Thursday, March 3 at 11 a.m.
WHERE: South Coast Safe Access; 1900 Warner Ave, Santa Ana,
CONTACT: Todd Conger, Communications Director, UFCW Local 324. 714.920.0918