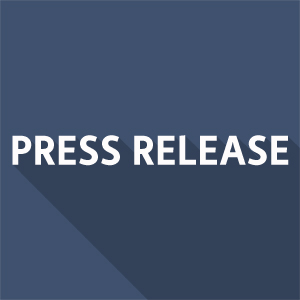 UFCW Local 324
FOR IMMEDIATE RELEASE
February 1, 2021
Kroger Attacks Essential Grocery Workers Risking Their Lives to Keep Long Beach Fed
Buena Park, CA – Today the Kroger Co., the parent company of Ralphs and Food 4 Less,  announced that they were going to close two Long Beach stores because of the city's new hazard pay ordinance in a blatant attack and retaliation on essential grocery workers who have been risking their lives, and the lives of their families, to serve their communities during the COVID-19 pandemic.
In January, the Long Beach City Council passed an ordinance, ordering grocery store employers in the city to pay their essential employees wages that rightly reflect the risks they take on the job – an additional four dollars per hour in hazard pay wages. Grocery workers have rightly been deemed essential since the beginning of the COVID-19 pandemic and workers across Long Beach stood up and fought for this wage increase, because they are risking their lives, and the lives of their families to ensure stores have food on their shelves.
"After everything they've been through and all the sacrifices and the service our members have provided Long Beach during the pandemic, Kroger responds with this chilling message to workers," said Andrea Zinder, President of UFCW Local 324. "Kroger closing these stores is a clear attempt to intimidate and discourage workers from standing up and using their voice to create better working conditions and wages. Our members, and all essential workers, have been working under enormous stress, exposed every single day they go into work to the virus with little support from their employer. UFCW Local 324 members have proven their strength in organizing around issues like hazard pay and will continue to fight for what is right for themselves, their coworkers, and the community of Long Beach regardless of scare tactics by large corporations putting profits over people."
Between March 13th and November 19th, 2020, the Kroger Co. made $2 billion in profits, according to a Brookings Institution analysis. Grocers nationwide have used their excess pandemic profits to buy back shares while misleading the public that hazard pay would have to be passed onto consumers. Locally, the Food 4 Less and Ralphs stores that have been slated by the corporation for closure have seen sales increase significantly during this time, with little of these profits trickling back to workers.
"Two weeks ago, with the strong support of community and religious leaders, the Long Beach City Council voted unanimously to reinstate "Hero Pay" to acknowledge the sacrificial commitment of our essential Grocery workers. As Rector of St. Luke's/ San Lucas Episcopal Church in Long Beach, I know that my parishioners and our neighbors who work in grocery stores have shouldered more risk than most during the pandemic while the Grocery industry itself has benefited with record profits due to more people eating at home. It is unconscionable that instead of rewarding the sacrificial commitment of their employees, Ralphs and Food 4 Less would respond with litigation and retaliation against our Long Beach heroes who serve the rest of us every day," said Rev. Jane Gould.
# # #
UFCW Local 324 represents 22,000 members in grocery, drug, pharmacy, health care, food processing and cannabis in Orange and parts of Los Angeles County