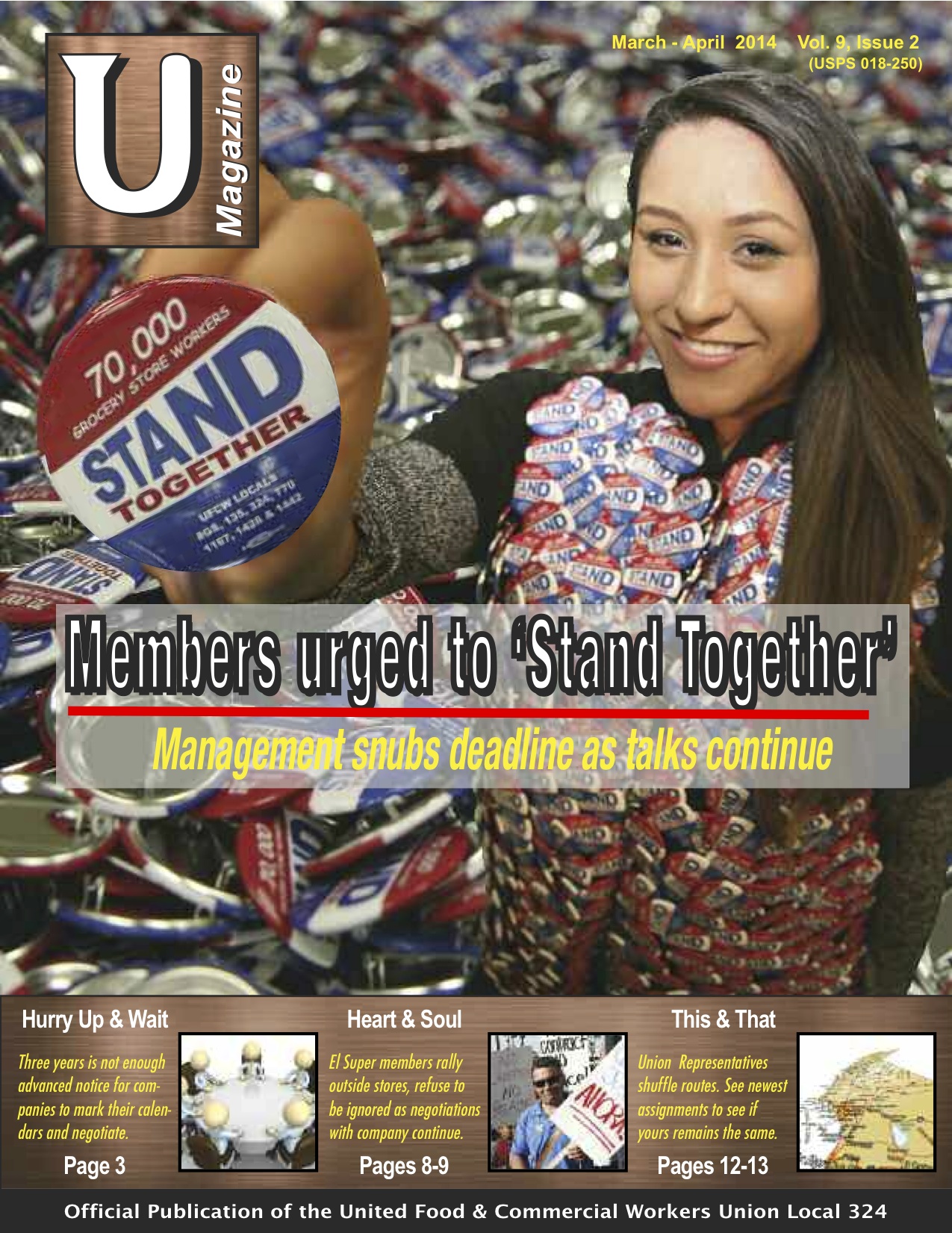 [pdfviewer]https://ufcw324.org/wp-content/uploads/2016/04/March_April_UMag.pdf[/pdfviewer]
March-April 2014
President's Report: All eyes on So. California as contract talks continue.
Secretary Treasurer's Report: Rite Aid's attitude should give us pause next time someone suggests a 'contract reopener'.
History: Salt of the Earth.
Feature: El Super Rally.
Feature: Reps shuffle new territories.
Feature: Following company polity can help save your job.