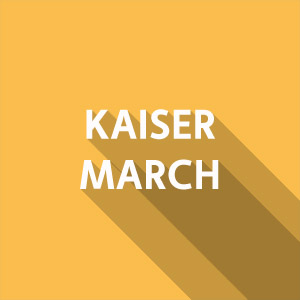 Kaiser March for the Future of Healthcare! Join us!
Join UFCW Kaiser workers and other union health care workers on October 30th in Pasadena for the March for the Future of Healthcare. 
Proof of Covid-19 vaccination or a negative Covid-19 test within 72 hours is required to attend. Additionally, all participants will be required to wear a mask for the entirety of the event.
March from Pasadena Memorial Park to Pasadena City Hall for a rally 
When: Saturday, October 30, 2021
Time: 12:00 pm
Meet at: Pasadena Memorial Park, 85 E Holly St. Pasadena, CA 91103
Register and tell us you're participating by clicking here to show up for healthcare workers, patients, and community members.