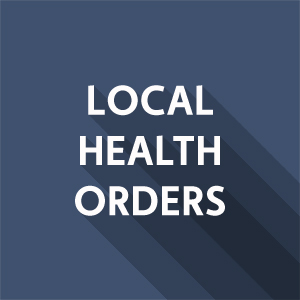 Updated June 2021
COVID-19 Municipal and County Health Orders in UFCW 324 Jurisdiction
CALIFORNIA
California has now changed its mask requirements to match CDC guidance. Click here for the latest information.
LOS ANGELES COUNTY
The new LA County health order will require county residents to wear a mask in indoor public spaces, regardless of vaccination status. The new order comes amid a rise in Covid-19 cases throughout the county, averaging over 1,000 new cases in one week, and the spread of the highly infectious Delta variant. It goes into effect at 11:59 p.m, July 17. Although some exceptions may apply, the order will contain requirements similar to the ones in place before last month's reopening. According to the county's health officer, Dr. Muntu Davis, the new order will remain in place until we see improvements in the spread of Covid-19.
Click here to view the health order.