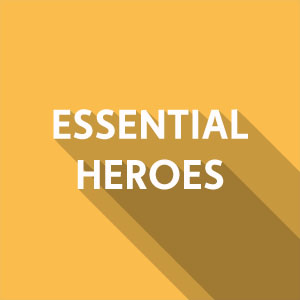 UFCWs 7, 21, 324, 367, 555, 770, 1439 and IBT 38
FOR IMMEDIATE RELEASE
FOR IMMEDIATE RELEASE: MAY 8, 2020
Priscilla McDermott 714.869.5239
GROCERY STORE UNIONS CALL ON KROGER TO CEASE PLANS TO ELIMINATE HERO PAY FOR ESSENTIAL WORKERS, IMPROVE SAFETY IN STORES
AS GROCERY STORES ACHIEVE RECORD PROFITS AND CORONAVIRUS CONTINUES TO SPREAD, UFCW LOCALS REPRESENTING 100,00 OF THESE #ESSENTIALHEROES ACROSS THE WEST URGE KROGER TO MAINTAIN HERO PAY AND ADDRESS SAFETY CONCERNS
Orange County, CA– Kroger-owned grocery stores (Ralphs and Food 4 Less), across the West notified essential grocery workers that starting May 17th, the company will cut the $2.00 an hour bonus called "Hero Pay."  Grocery store employees, deemed essential workers by the government, are a constant on the frontline in all natural disasters or national crises– risking their lives to ensure America is fed no matter what.
In response to Kroger's announcement, UFCW Local Unions are calling on the public to support these #EssentialHeroes in California, Colorado, Oregon, Washington, and Wyoming asking Kroger to maintain Hero Pay and improve store safety practices, and provide testing to all employees as COVID-19 continues to plague local communities and the UFCW membership.
"We've been working long hours, under enormous stress and risk of becoming infected and bringing it back home to our families.  We come to work, committed to do our job, and serve our communities. For Kroger to put an expiration on our hero pay for our sacrifices is insulting," said Janelle Alva, a cashier at Food 4 Less.
Together, these local unions represent about 100,000 essential grocery workers in these five states and approximately 55,000 of these are at Kroger stores. Unions have seen an uptick in cases of infection of COVID-19 amongst their respective grocery worker members.
Seven UFCW Local unions and across the West have united to bring attention to Kroger's unjustified decision to take away Hero Pay as states reopen, encouraging customers to support grocery workers as these #EssentialHeroes continue to support them during local stay-at-home orders and the global pandemic. Locals are also continuing to call on Kroger to more effectively limit the number of shoppers in a store at one time in order to allow for safe 6 ft distancing, and also have all workers and shoppers wear masks.
"Our communities have been relying on grocery store workers for all their essential needs. We depend on them to help us feed our families while they put their health and safety on the line. They've always been heroes, working through natural disasters and other critical times. We're demanding Kroger acknowledge the dedication to their work, said Andrea Zinder, president of UFCW Local 324.
Please support your community grocery workers—our #EssentialHeroes—by telling Kroger how you feel about their takeaway of the Hero pay.
###
UFCW Local 324 represents 22,000 members in grocery, drug, pharmacy, health care, food processing and cannabis in Orange and parts of Los Angeles County. UFCW 324 represents 14,000 Kroger employees.