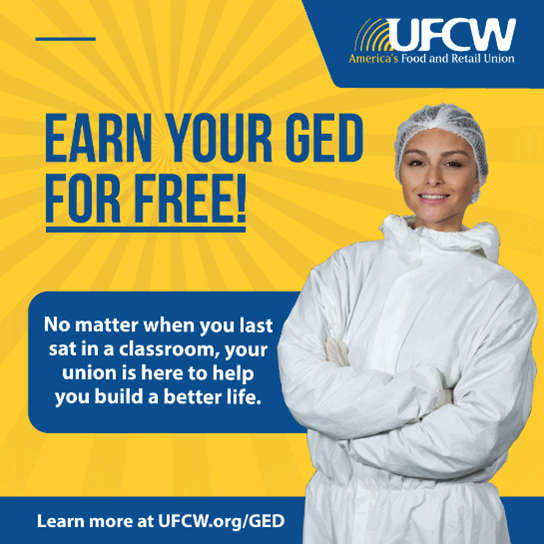 Want to earn your GED?
Every UFCW member can take GED classes for free through Essential GED.
What is Essential GED?
This GED program offers a customized learning plan, so you can prepare yourself to pass the GED test, regardless of how long ago you attended school.
The program allows you to study at your own pace from your phone or tablet as all the classes are self-guided.
If you are interested in participating in Essential GED, please complete and submit the form provided here.
Once your UFCW membership is confirmed (which may take a few days), you will receive an email explaining how to login and begin taking free online GED classes.
Currently, this benefit is only available to UFCW members and retirees.
If you have questions or need assistance, please contact the UFCW education helpdesk at education@ufcw.org.