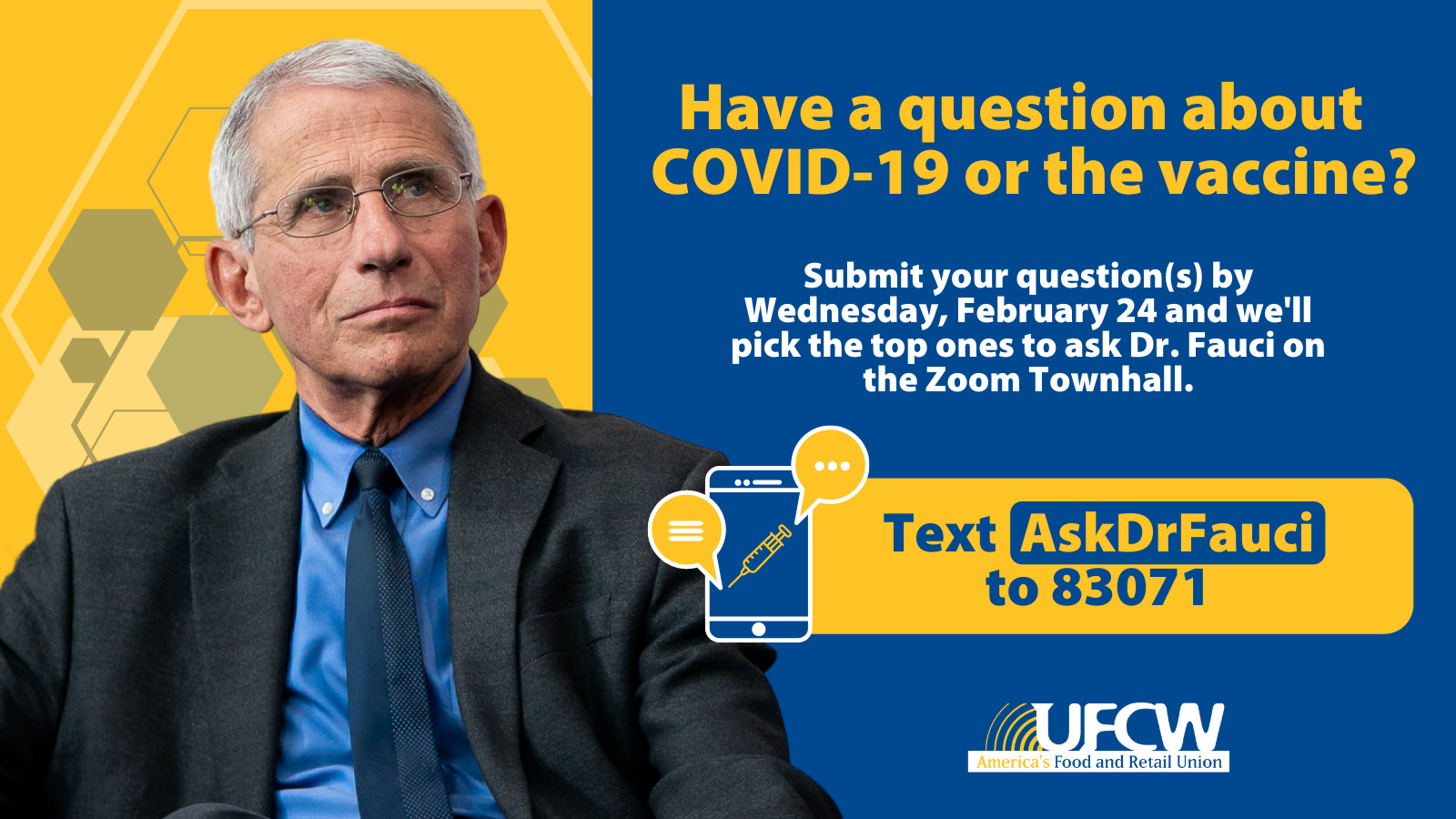 Many of you are still concerned about the pandemic, and also have important questions about the COVID-19 vaccine and when it will be available.
That is why we are hosting a live town hall on March 3rd at 1:30 PM where UFCW members can submit their questions to Dr. Anthony Fauci, Chief Medical Advisor to President Joe Biden and Director of the National Institute of Allergy and Infectious Diseases.
You can submit a video with your pandemic or vaccine questions to Dr. Fauci by clicking here. 
Or, you can submit your questions electronically by clicking here:  https://p2a.co/lAwaQ4j
Please submit your questions by February 24th, for a chance to have it answered live.
The townhall, will be live-streamed on Facebook on March 3rd at 1:30 PM.  No account needed to watch. Watch it at www.facebook.com/ufcwinternational