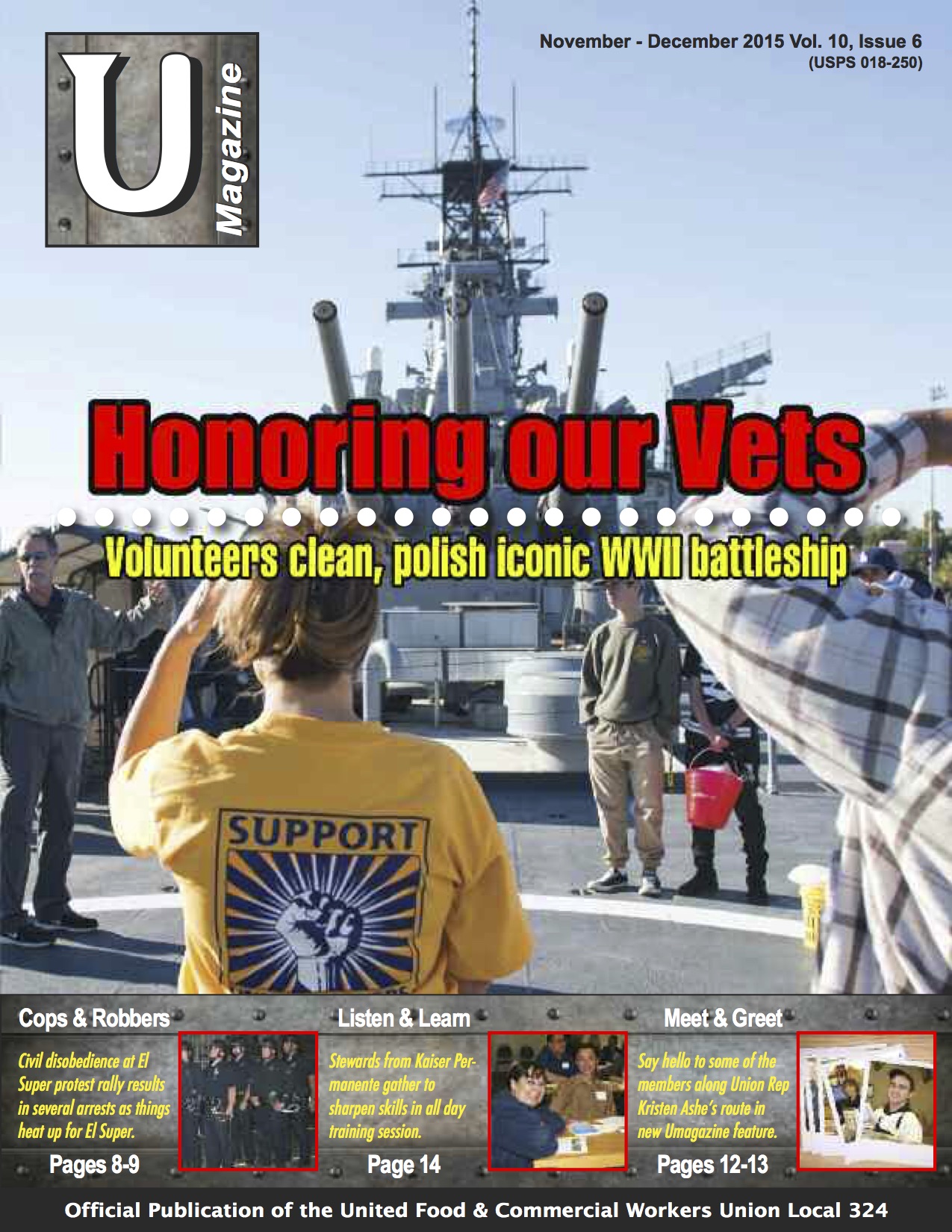 Umag-Nov-Dec-2015

November-December 2015
President's Report: One of the seven deadly sins is at the root of anti-union sentiment.
Secretary Treasurer's Report: El Super workers show that not all heroes wear capes.
Representin': Visiting locations with Representative Kristen Ashe.
Feature: Cleaning up USS Iowa.
Feature: Protesters shut down Paramount El Super.
Feature: El Super Workers Strike.