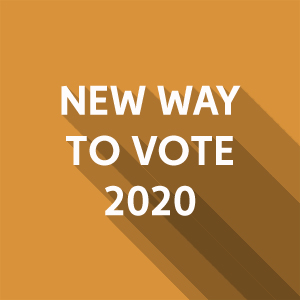 California voters—particularly those who vote on Election Day—will notice dramatic changes to the election process for the first time in decades beginning with the March Primary.
The previous system relied on community volunteers to provide places for people to vote. Anything from school cafeterias to personal garages were temporarily transformed into voting locations, affixed with booths and staffed with volunteers who oversaw details.
Gone are the traditional neighborhood polling booths in favor of new "vote centers" that will serve the same function but will streamline several functions that officials hope will make the process more convenient.
Exact locations for the nearly 200 centers that will be established throughout Orange County have not been announced, but they are expected to be in more visible locations that are more easily accessible.
Each center will be able to electronically check voters in, speeding up the process and ensuring that voters cast ballots in the precinct or district they live in. The new process allows voters to cast their ballots as early as 10 days prior to the election at any Vote Center in the county.
Finding the proper polling location has sometimes presented obstacles for some would-be voters.  Potential voters who showed up at the wrong polling location would be directed to the correct one, causing some to surrender in frustration.
"This new system is designed to fit everyone's schedule and make it quicker and easier to vote" said Derek Smith, Local 324 Political Director.­­­
Voters who prefer to vote by mail will not notice any changes to the process unless they choose to drop off their ballots on Election Day. Those voters can drop ballots at any vote center in the county. Officials hope the new feature will increase participation by eliminating some of the more common excuses cited as reasons people don't vote.
State officials are particularly hopeful that the additional 10 days people will have to cast ballots will increase turnout, which is ultimately the primary goal of any adjustments made to the election process.
Smith emphasized that the union will continue to be a helpful resource for those with questions about the process and urged members to get registered­­­­­ now.
The deadline to register in time to cast a ballot in the March 2020 election is February 18, 2020.  You can register to vote on line.  https://covr.sos.ca.gov/