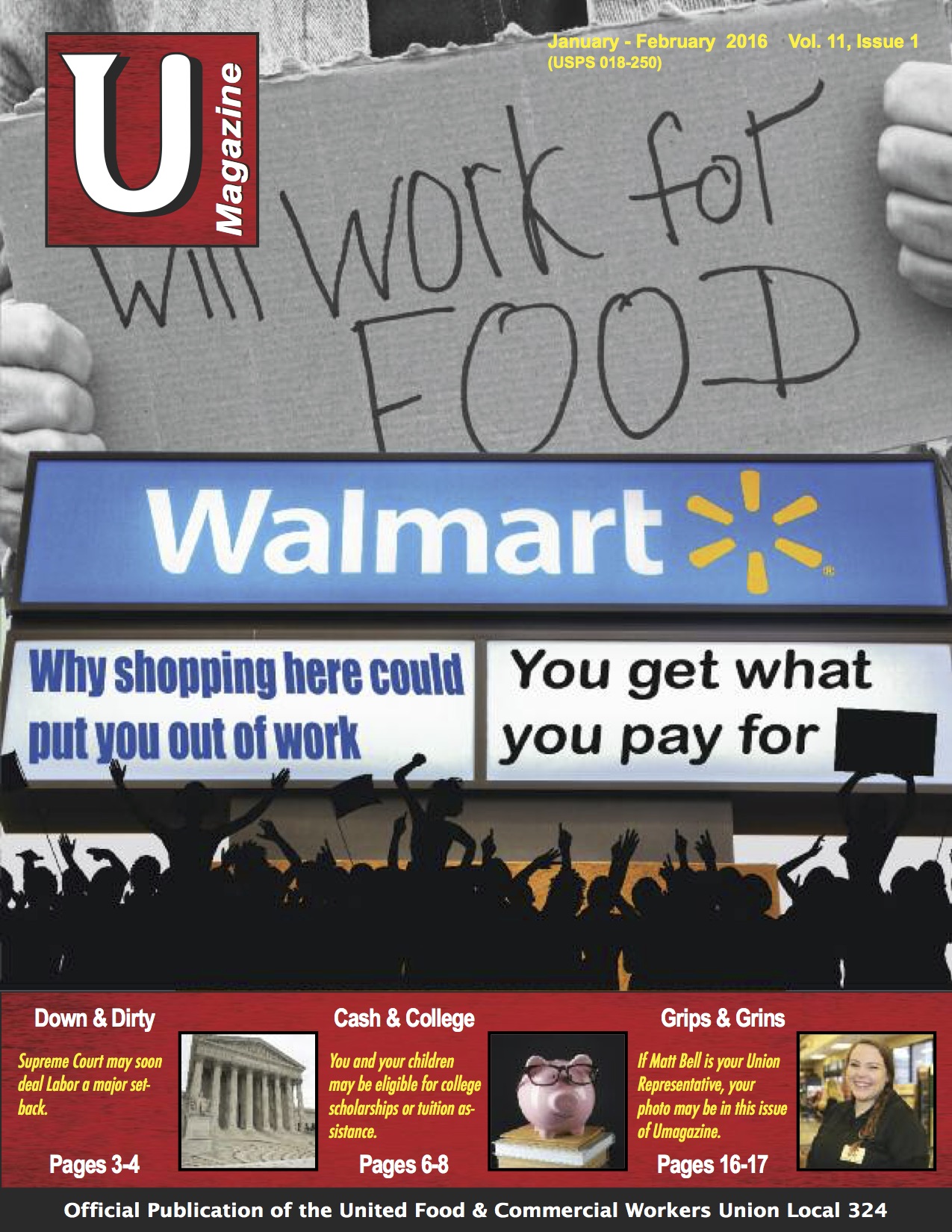 Umag-Jan-Feb-2016

January – February 2016
President's Report: Supreme Court may soon hand down decision that will hurt unions.
Secretary Treasurer's Report: Contract talks begin as local grocery industry faces uncertain future
Representin': Visiting locations with Representative Matt Bell.
Feature: Non-Food Scholarship Application.
Feature: Walmart, the Billionaire Bully.
Feature: How the HRA works in the Food Division PPO plan.