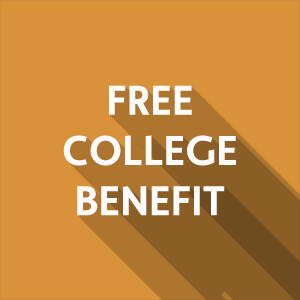 As a UFCW 324 member, you and your family are eligible for a free college benefit! The College program is in partnership with Eastern Gateway Community College to provide members and their family with an online degree from a variety of programs and classes. Family is defined as spouses, children, stepchildren, children-in-law, dependents, and grandchildren.
It's not too late to enroll! Apply today!
Free-College-Flyer-8-5x11-wClasses-2020-5e209fa091e2b

2020 ACADEMIC YEAR UPCOMING START DATES
FALL (1) START AUGUST 17, 2020 (16 weeks)
FALL (2) START OCTOBER 26, 2020 (8 week condensed)
FALL (3) START OCTOBER 26, 2020 (8 week condensed)
Start your education path today with these three steps below!
1. Apply to Eastern Gateway. (Click Here)
2.  Complete your 2020/2021 FAFSA. (Click Here)
3. Provide proof of High School graduation or GED completion. Acceptable proof includes official or unofficial High School/GED transcripts OR a copy of your diploma OR official college transcript showing Associate Degree or higher. (Click Here)
If you have any questions about how the scholarship works or the enrollment process at ECCC, please contact the Student Resource Center.
General Questions: online@EGCCFreeCollege.orgTranscript submissions: Transcripts@EGCC.eduHigh School completion certification: selfcert@EGCC.edu
Phone: 888-590-9009 (Please leave voicemails as the college is experiencing a high volume of calls at the moment).