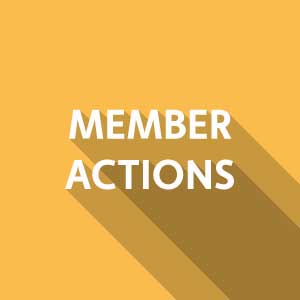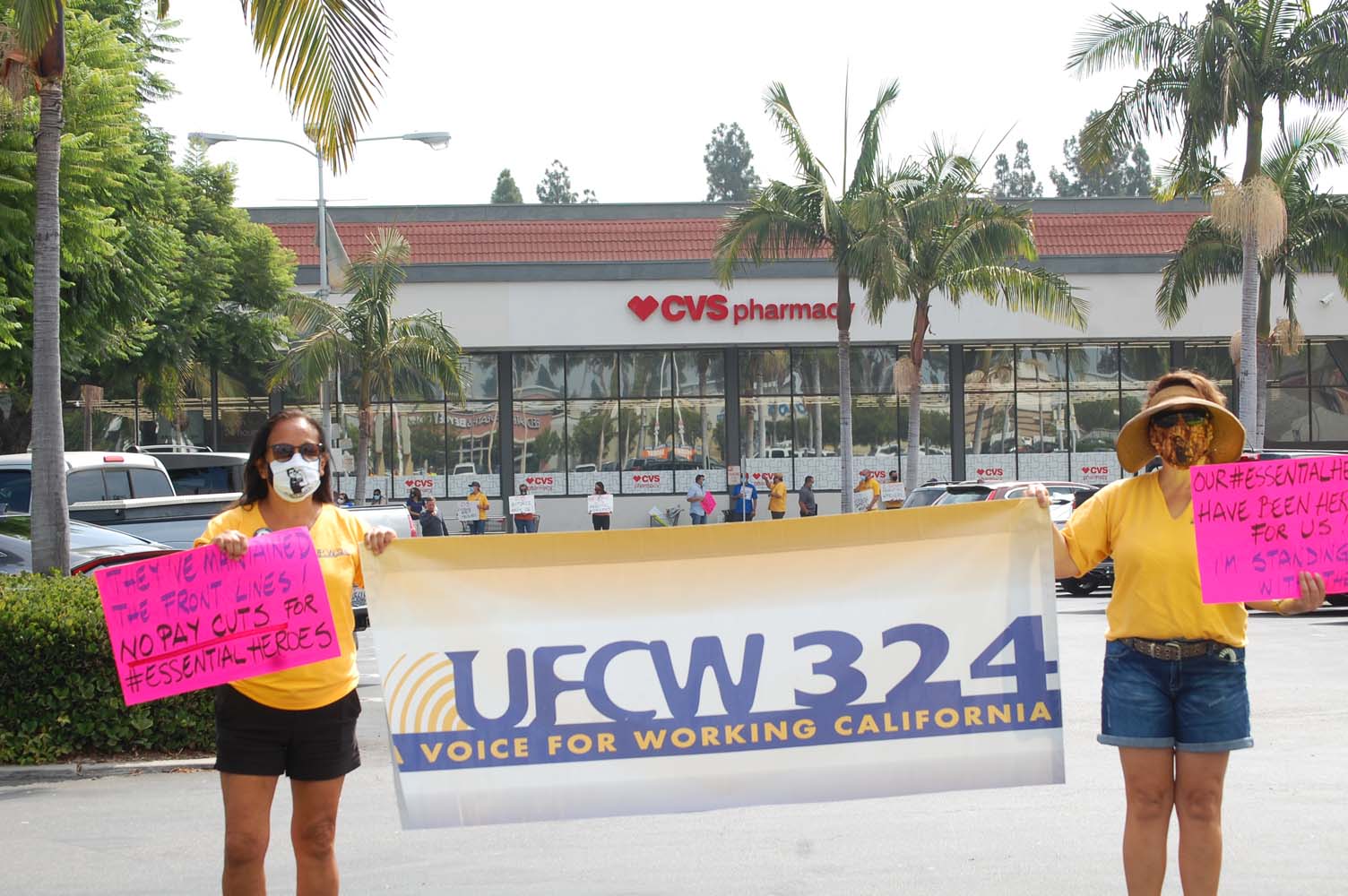 More than two dozen members and their supporters gathered outside a CVS in Santa Ana on Sept. 1 to help enlist customer support in the ongoing battle to secure hazard pay for workers.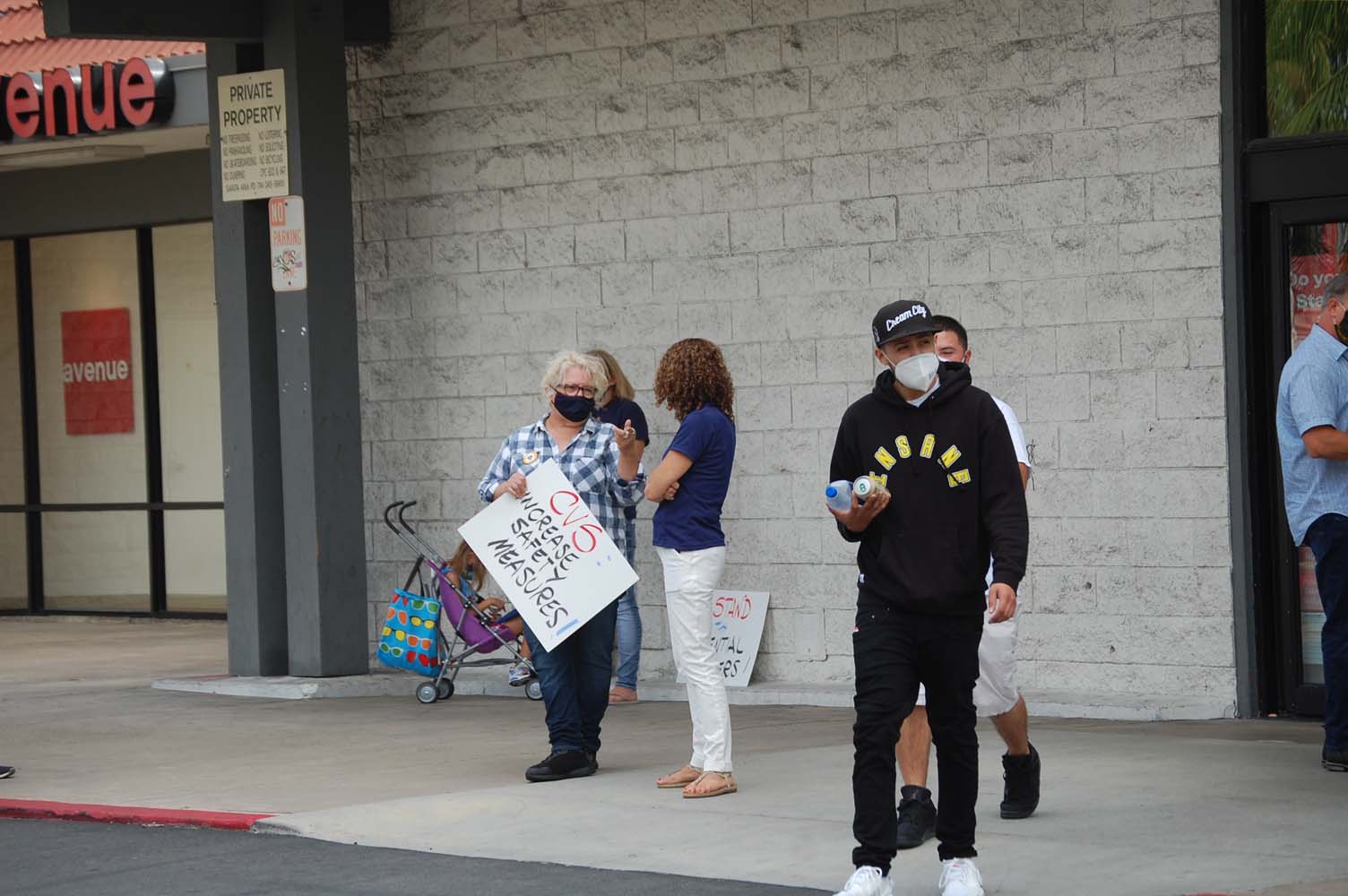 Members passed out flyers urging customers to add their names to the growing list of shoppers who agree that the risky nature of the job deserves extra compensation.
The action at the local CVS store is part of a larger, nationwide mobilization led by the UFCW International Union, which seeks pay hikes for retail workers who risk exposure to COVID-19 every day.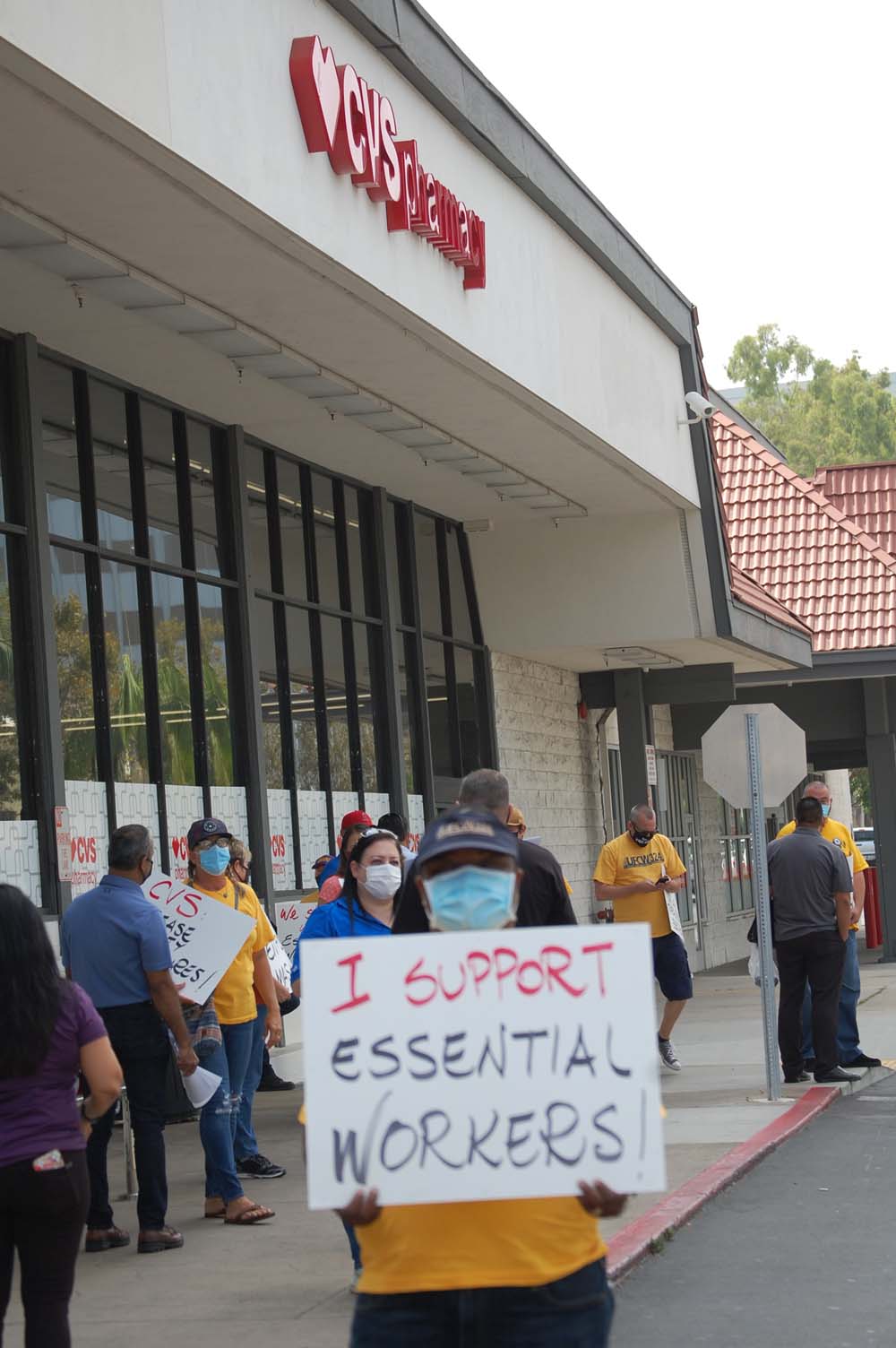 President Andrea Zinder and other Union leaders hope that public pressure will force employers to channel a portion of the massive profits they have reaped in recent months to compensate workers for the increased risk to their health and safety.
"We have a lot of customers who come to the store who don't want to wear masks. We have no security at the door to enforce the state mandate to wear masks," said Judy Woods from Albertsons in Fountain Valley. "They need to start considering and respecting their workers."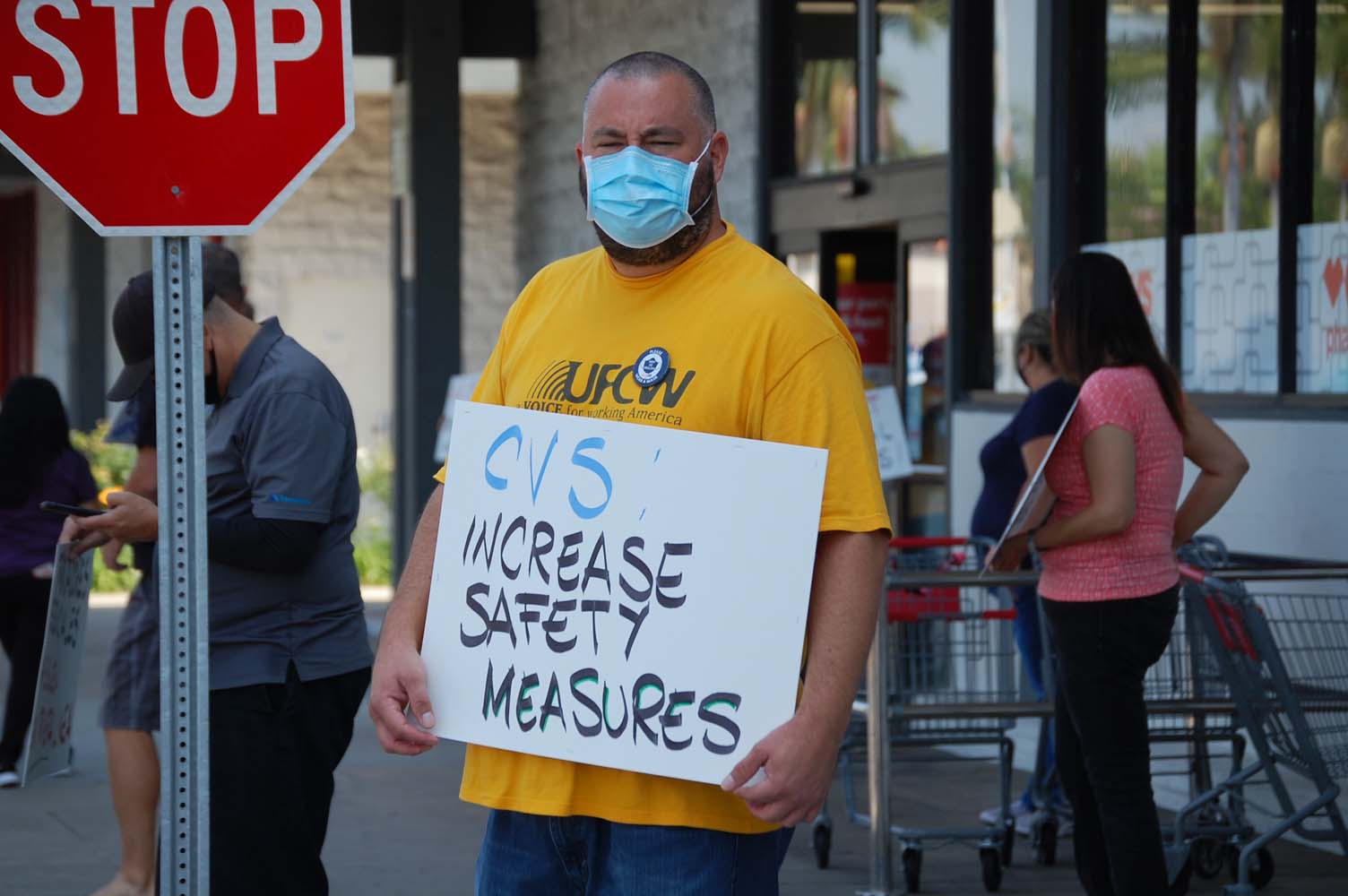 Members took the opportunity to engage with customers who were unfamiliar with the controversy that has plagued retail workers since the onset of the pandemic.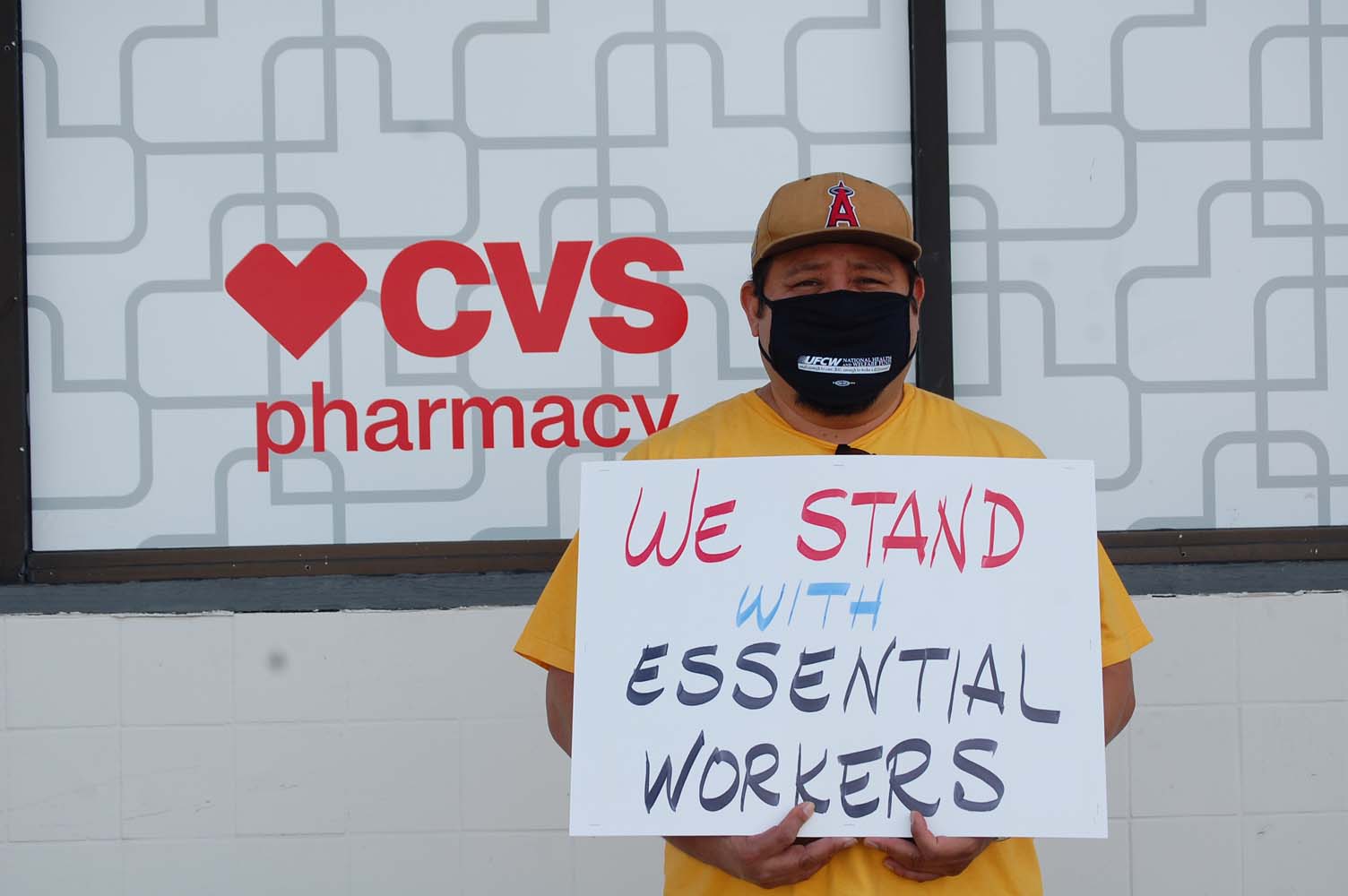 Although many of the large employers have agreed to new safety protocols, union officials say that implementation by store directors has been shoddy at best.
One member who took part in the action blamed Ralphs for his having contracted the disease earlier in the year. He said an overly permissive attitude prevails at many of the stores, placing workers at risk unnecessarily.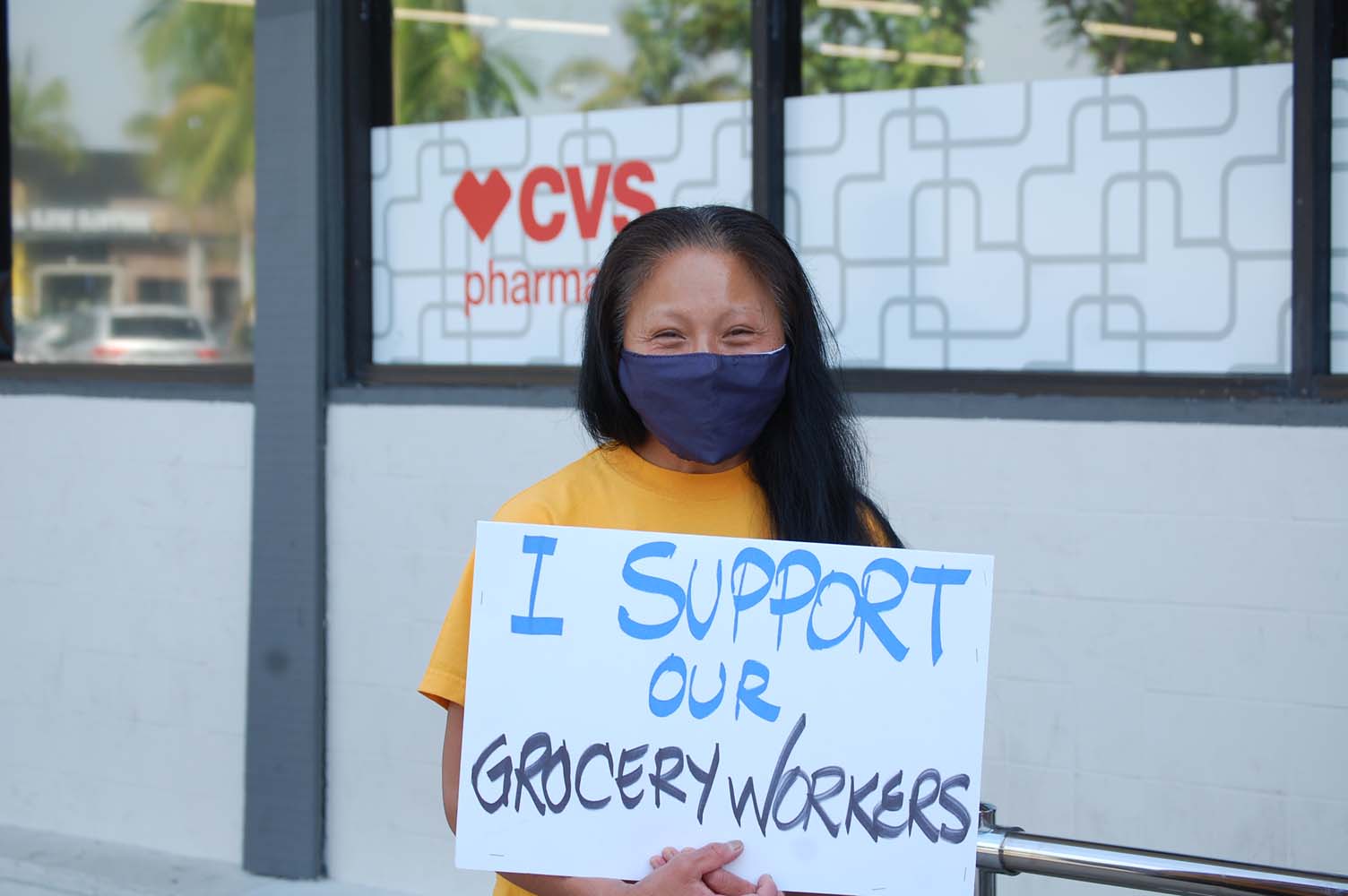 "We are here to tell the companies that we are not going to put up with this anymore… this pandemic is real. We are putting our lives on the line," said 48-year union veteran Howard Simmons from Ralphs in Huntington Beach.