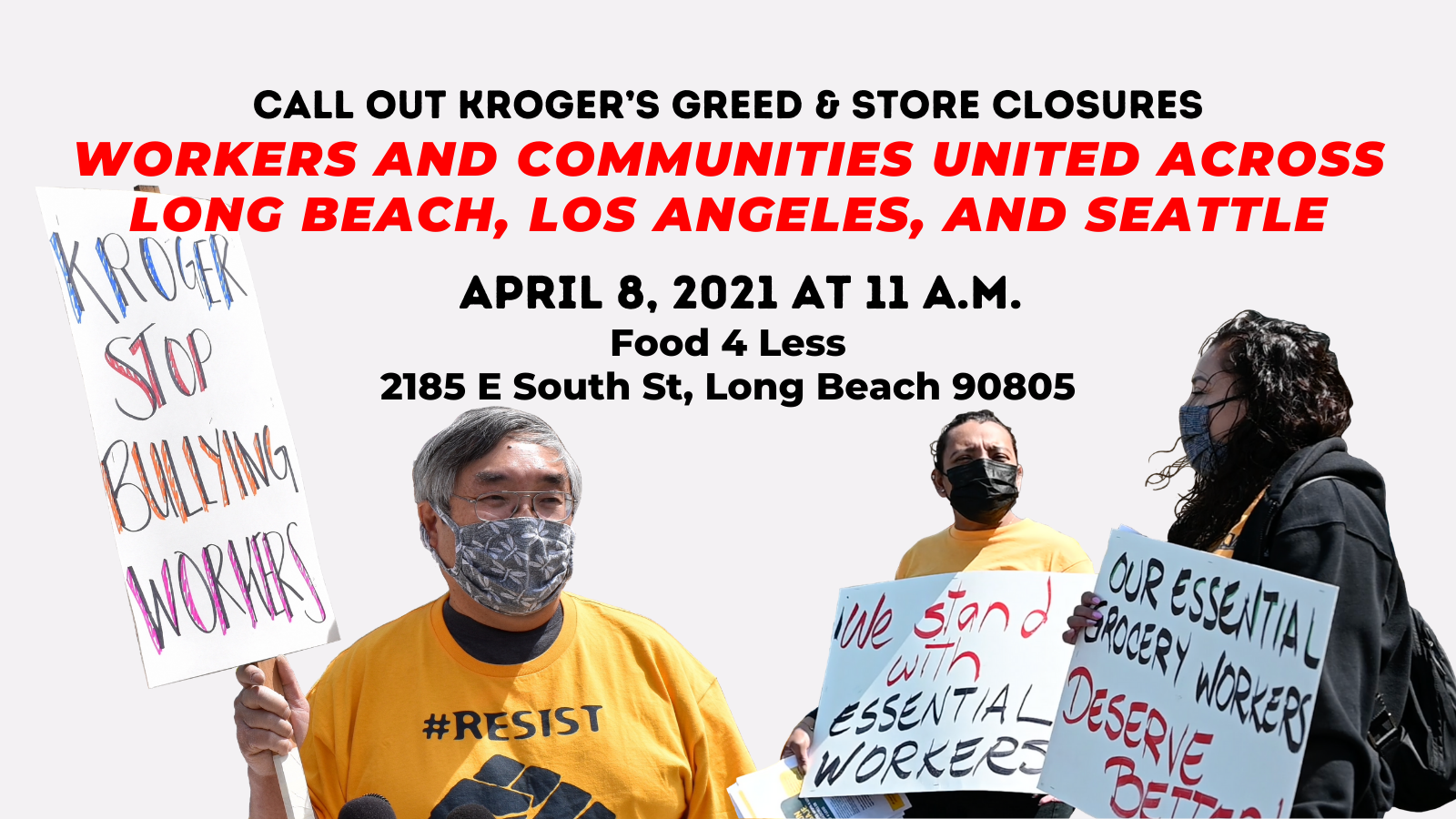 On April 8th, UFCW Locals 21, 324 and 770 are mobilizing to call out Kroger's greed, and protest the closure of 7 stores. These demonstrations will take place simultaneously in Seattle, Long Beach, and Los Angeles where the participants will collect pennies as a symbolic donation to shame Kroger and expose the company's  attack on workers' livelihoods and neighborhood supermarkets
Kroger is the largest supermarket chain in the nation. In 2020, the company pocketed a net profit of $2.6 billion while hundreds of grocery employees got infected and many even died from Covid.
As grocery employees continue to risk their lives while serving their communities, Kroger announced store closures almost immediately after hazard pay ordinances were passed – 2 stores in Seattle, 2 in Long Beach, and 3 more stores in the LA-area.  
Join us for a socially distanced action to fight to stop closures and displacement. Defend the community's right to fresh and affordable food in underserved neighborhoods!
Store Action: Thursday, April 8, 2021 at 11 AM
Food 4 Less: 2185 E South St, Long Beach 90805