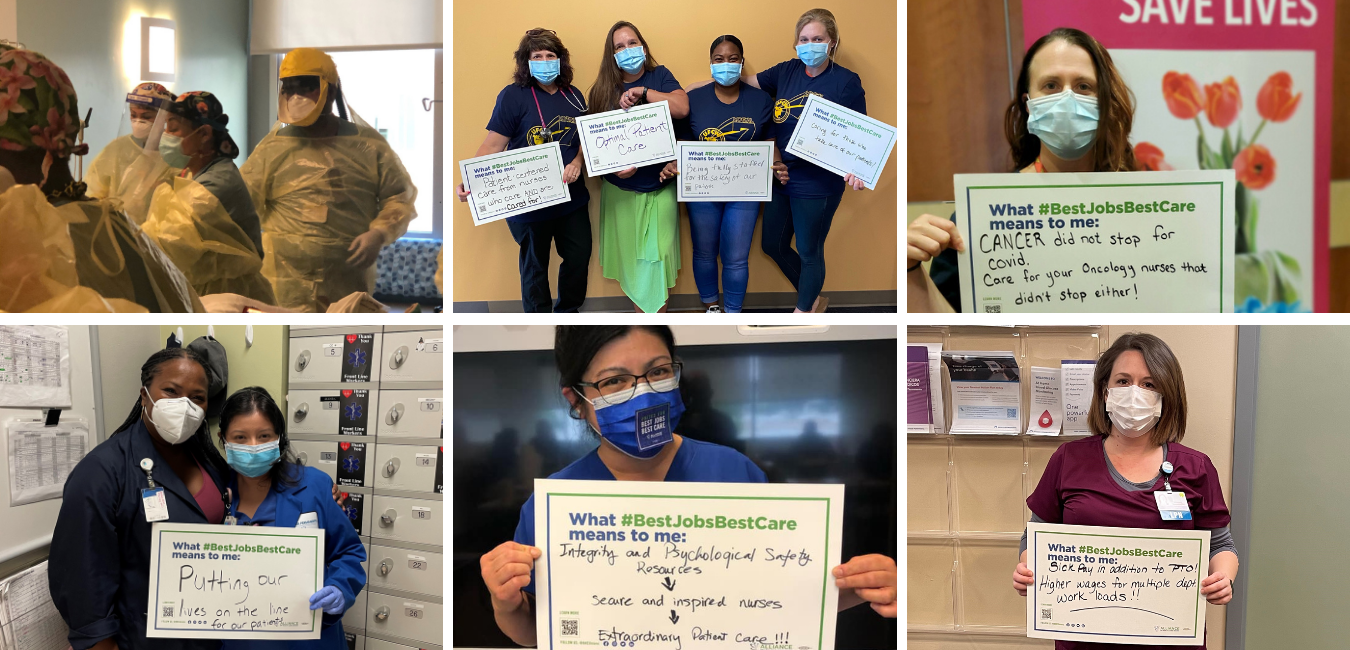 Healthcare workers and communities across the country continue to battle COVID-19. One healthcare system enjoys healthy profit margins: Kaiser Permanente (KP). As one of the largest health care employers in the country, KP provides care for millions of patients. Even during a pandemic when other healthcare systems struggled to make ends meet, Kaiser was able to turn down COVID relief money because it was so financially strong. KP's fiscal vigor should be wonderful news for the patients who rely on KP for care.
However, rather than using their tremendous resources to address chronic staffing shortages and delayed care, KP is demanding rollbacks at the bargaining table that will threaten our excellent patient care and service.
KP is a successful employer that can and should invest in its greatest asset: the healthcare workers committed to providing the best care and service to our communities.
Please click here to sign the petition to show your support for UFCW 324 members and tell Kaiser Permanente to invest in patient care and health care workers.