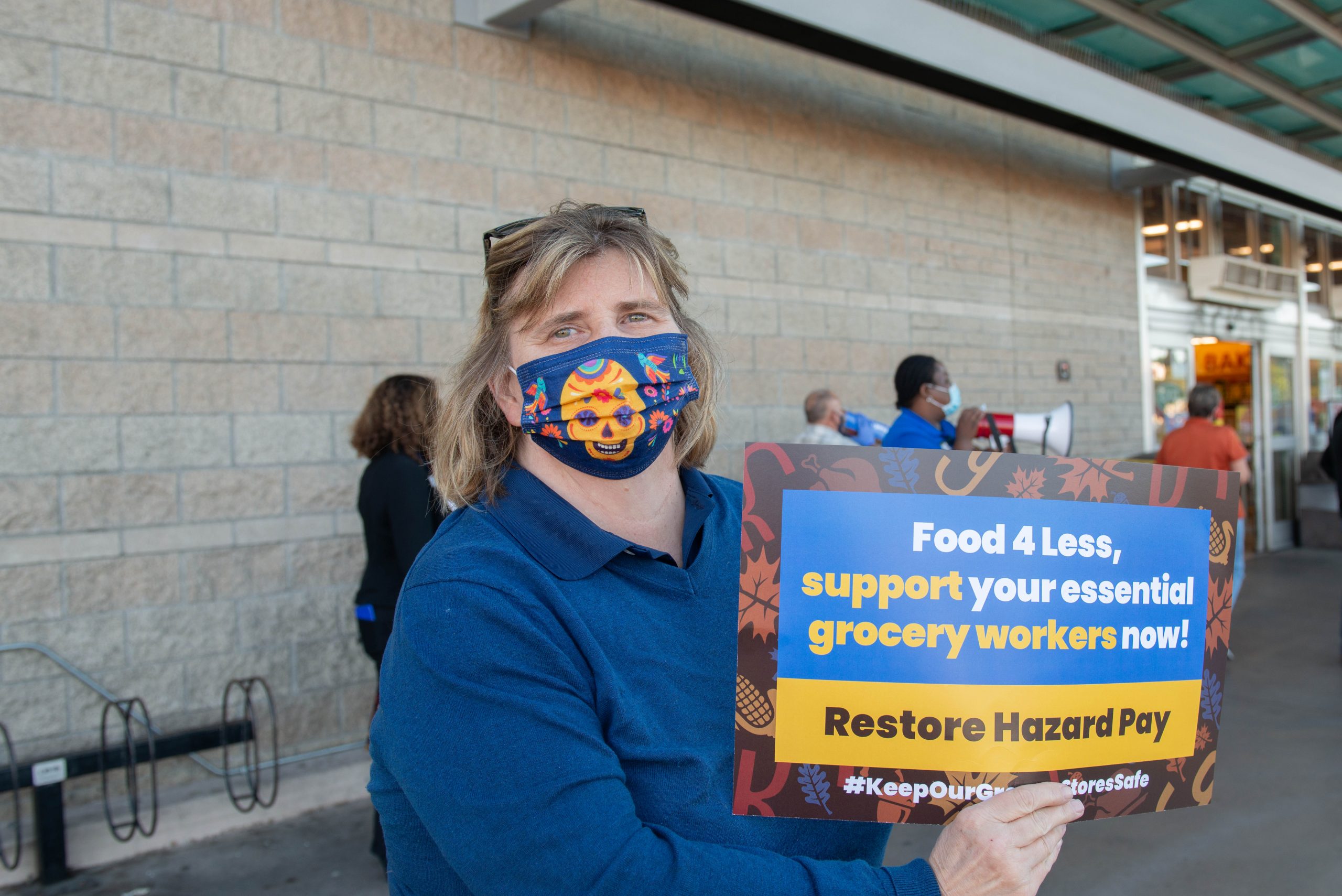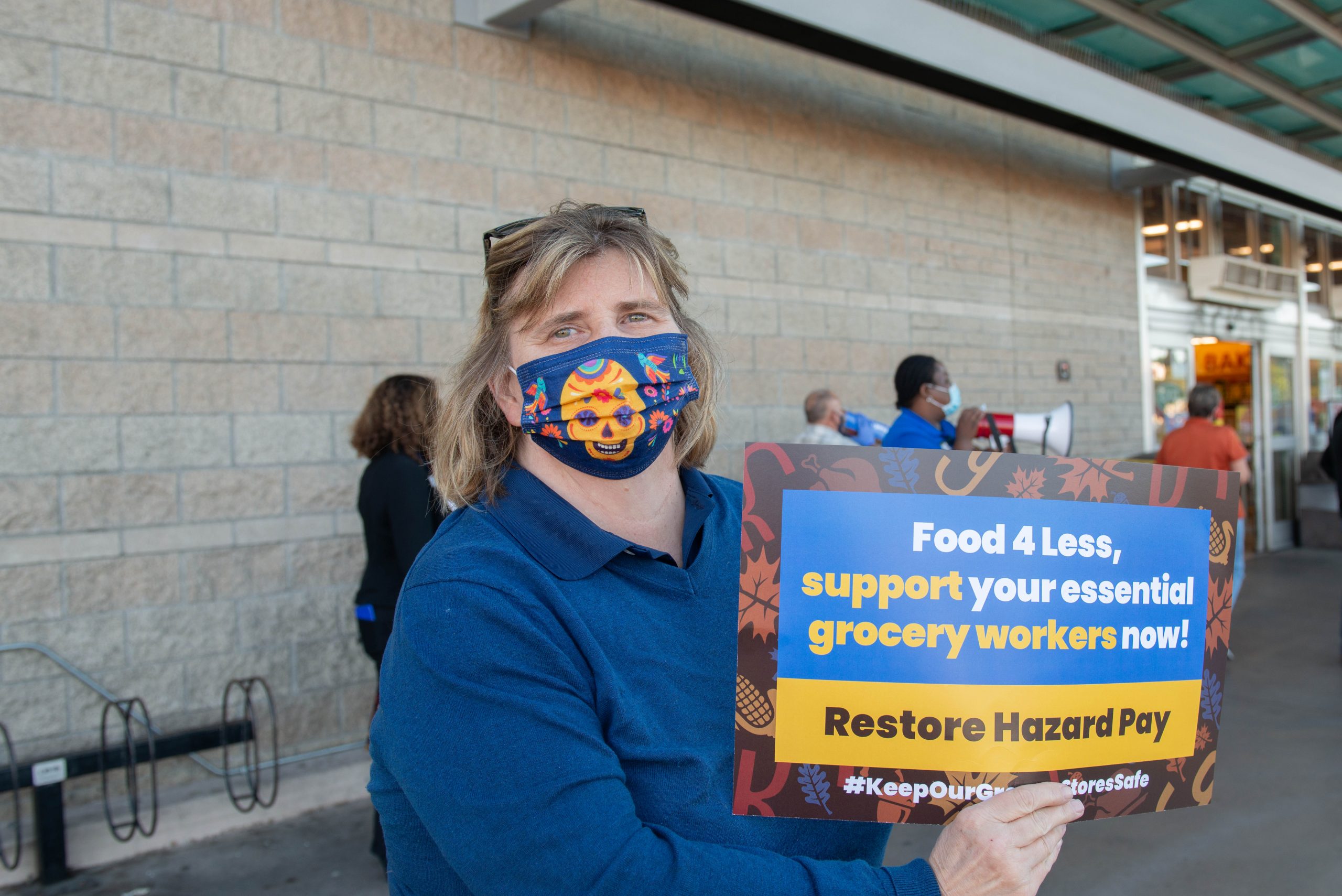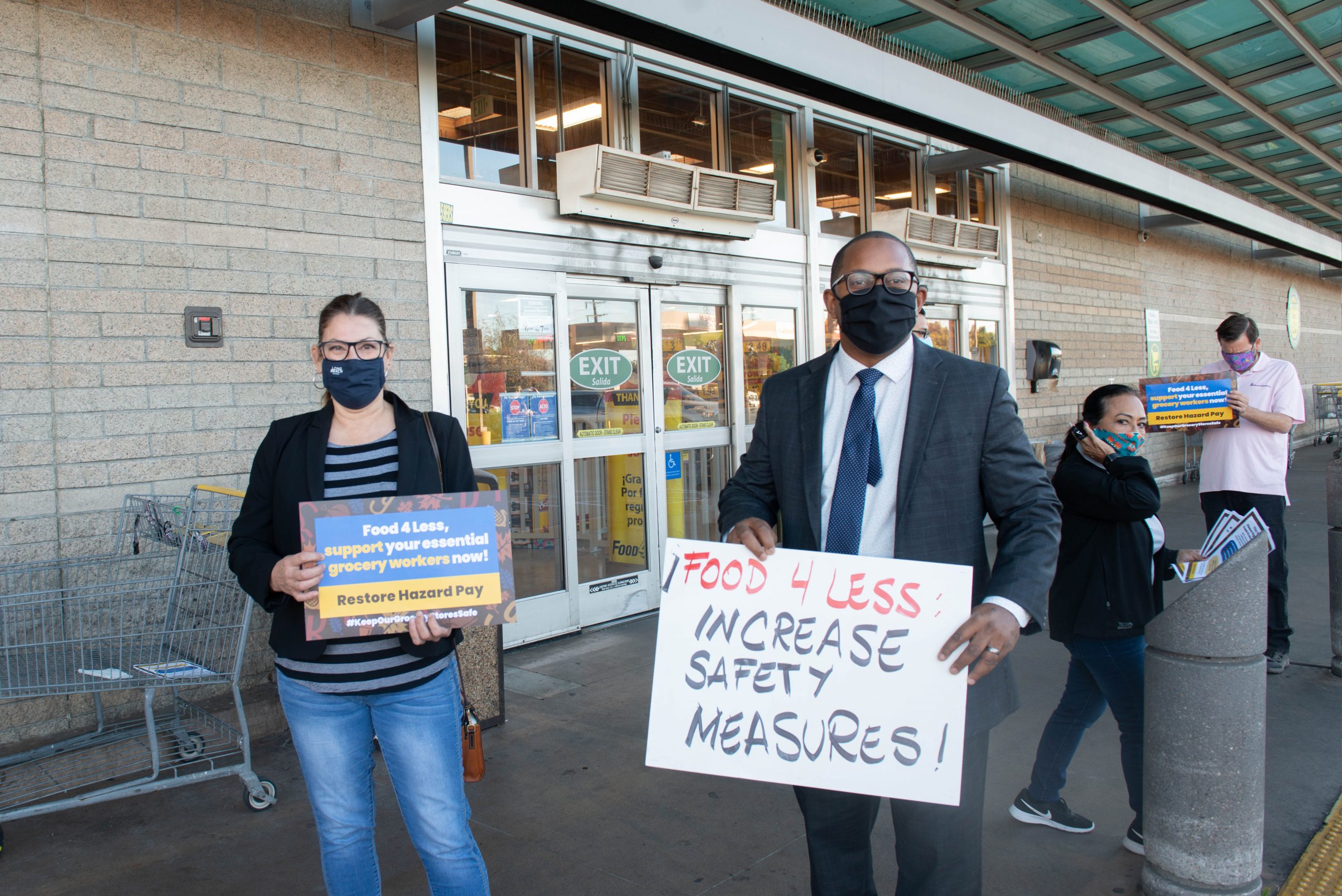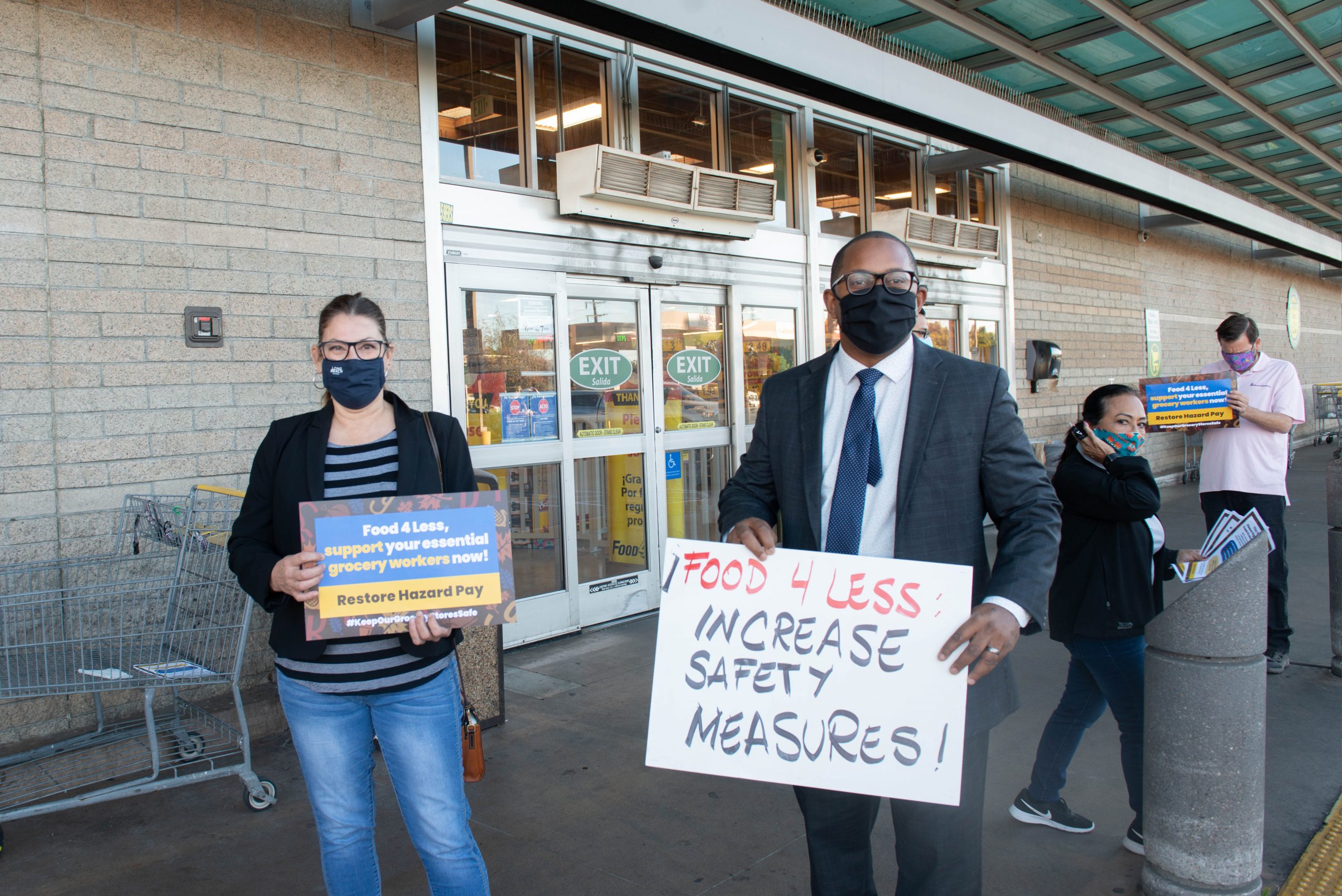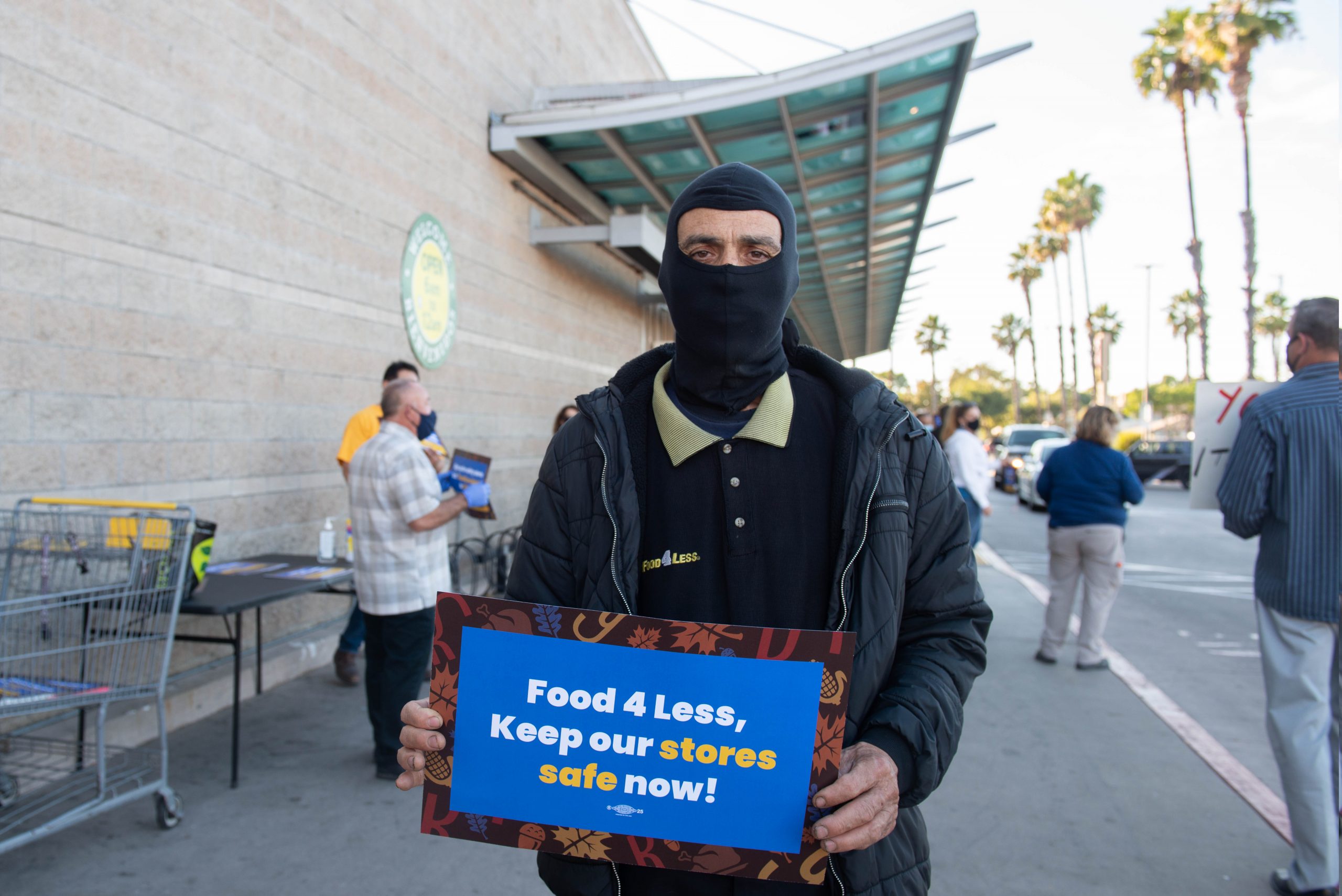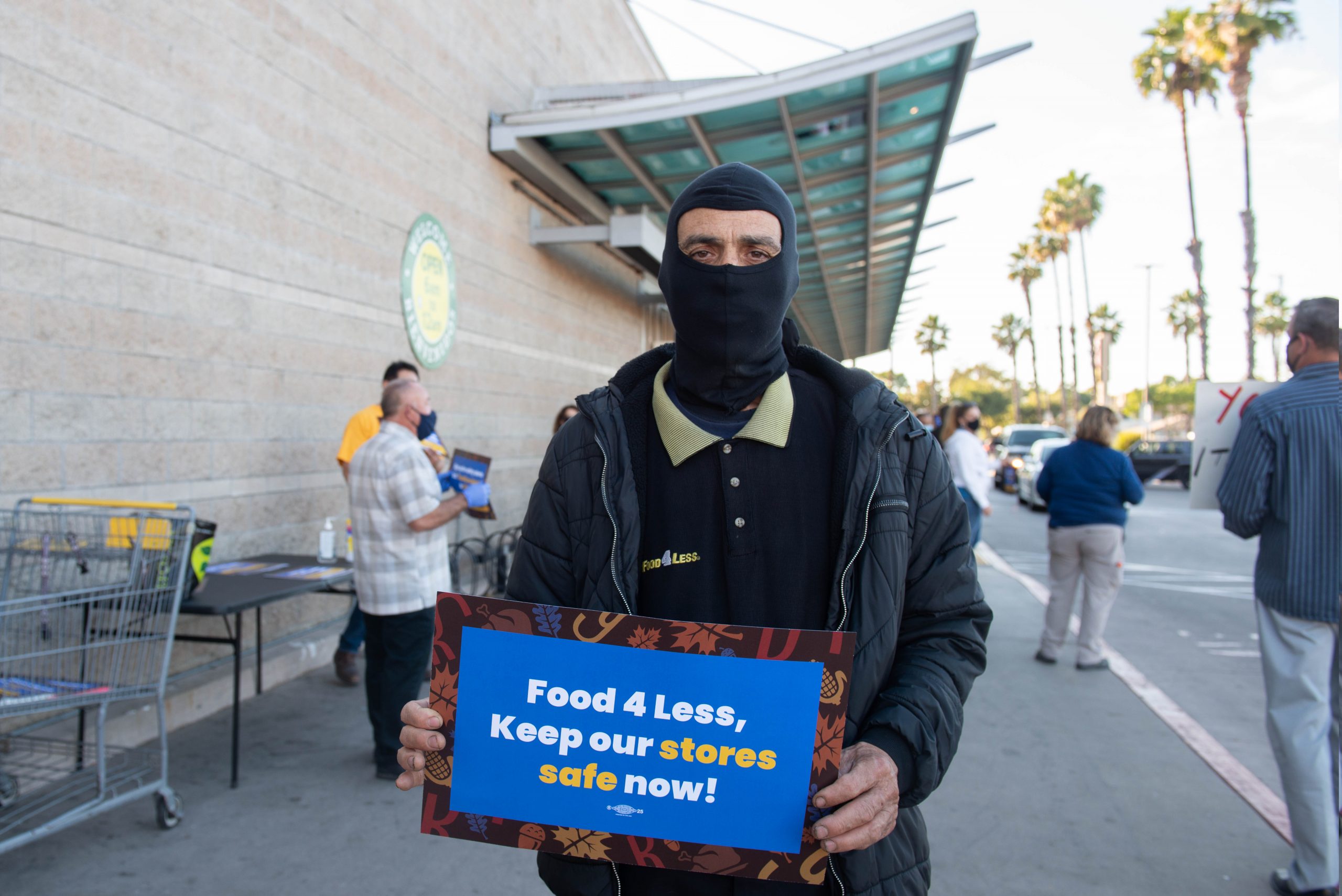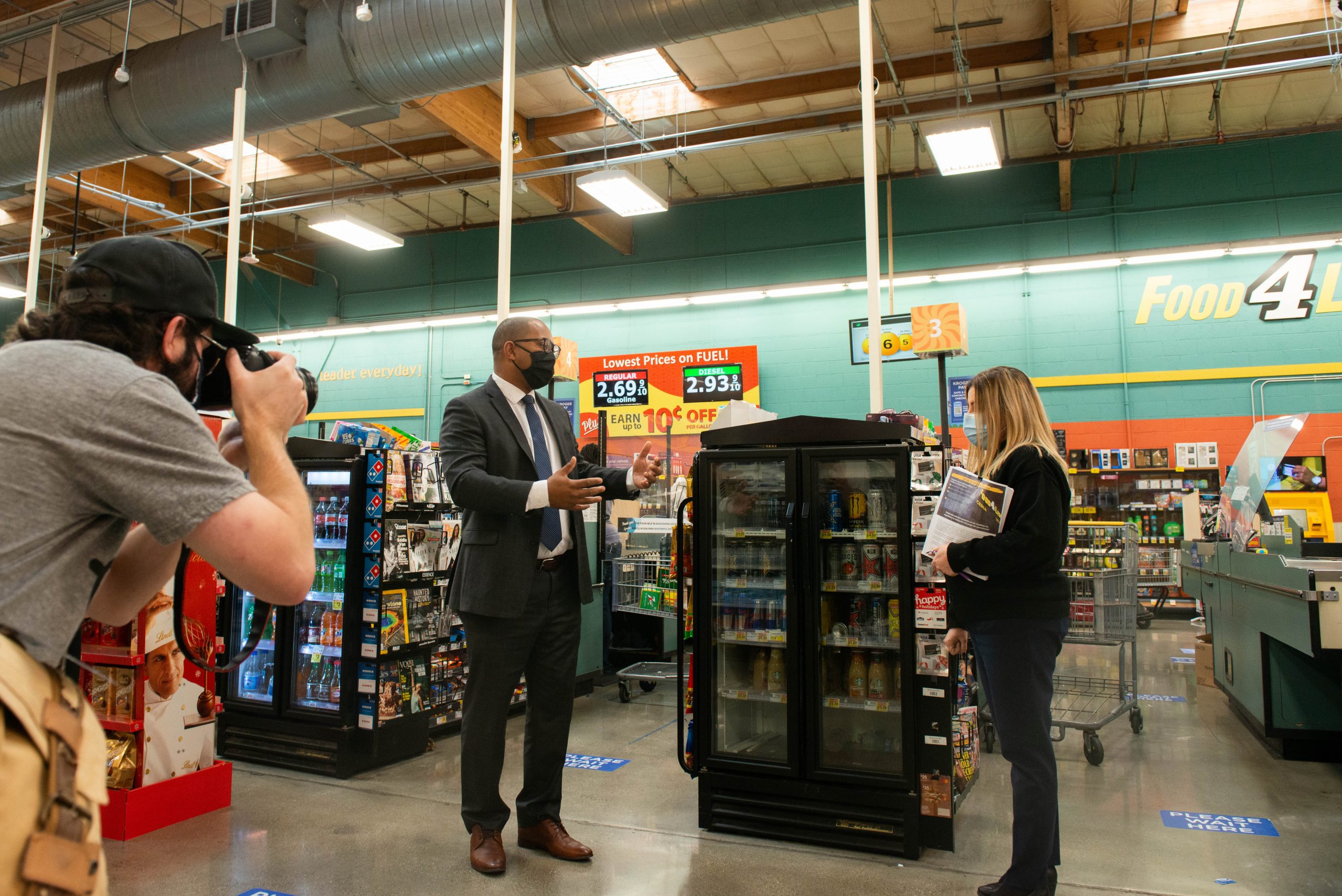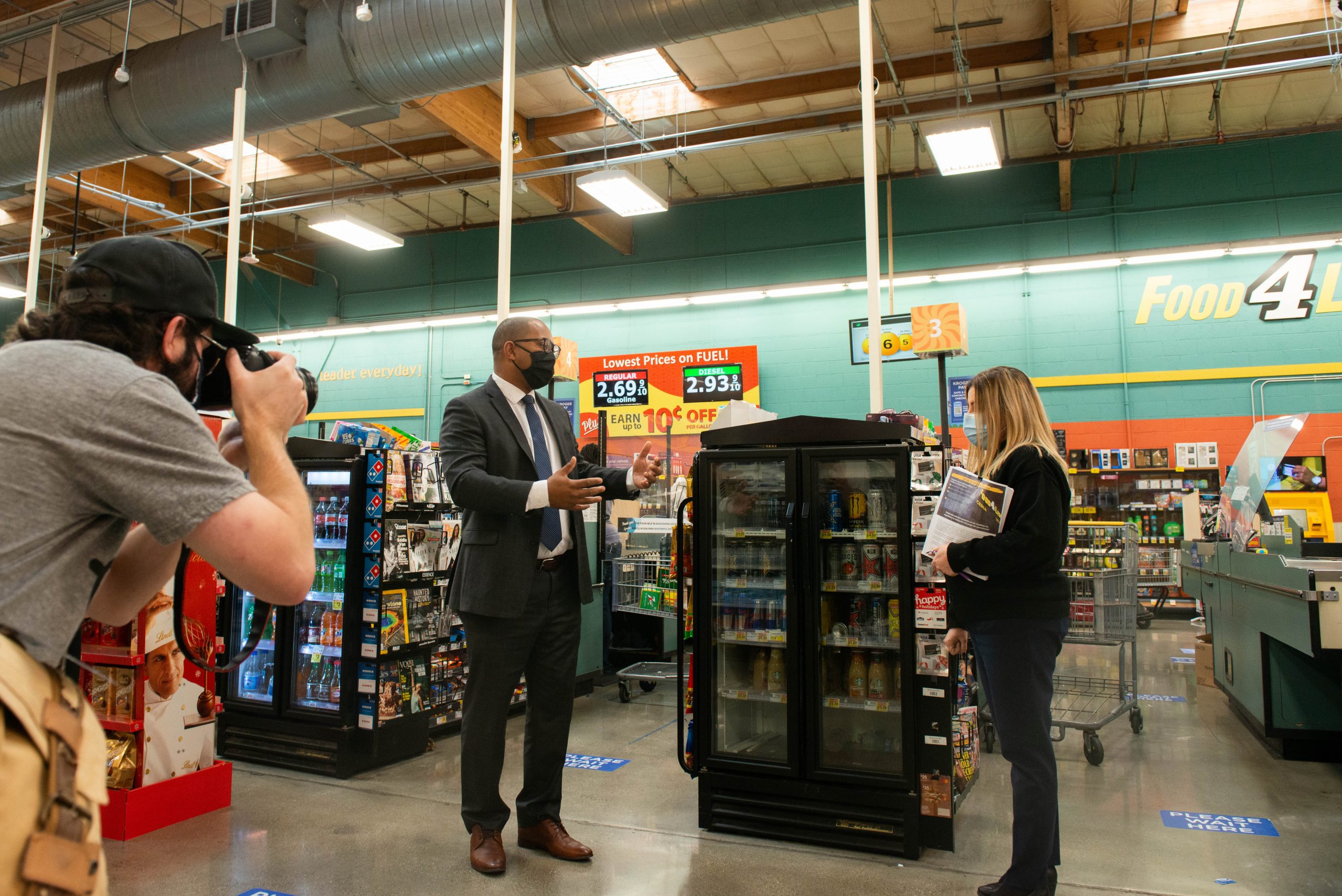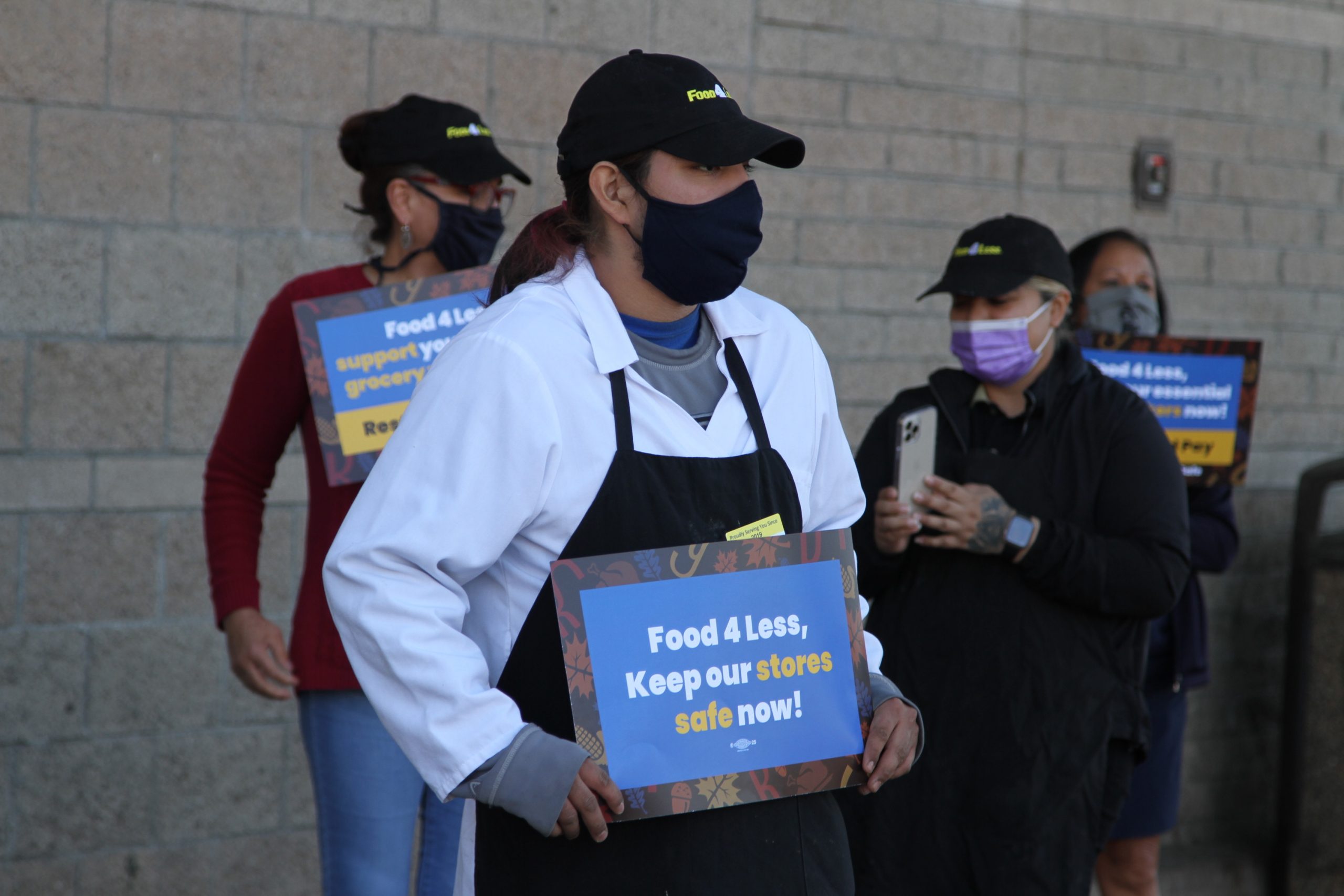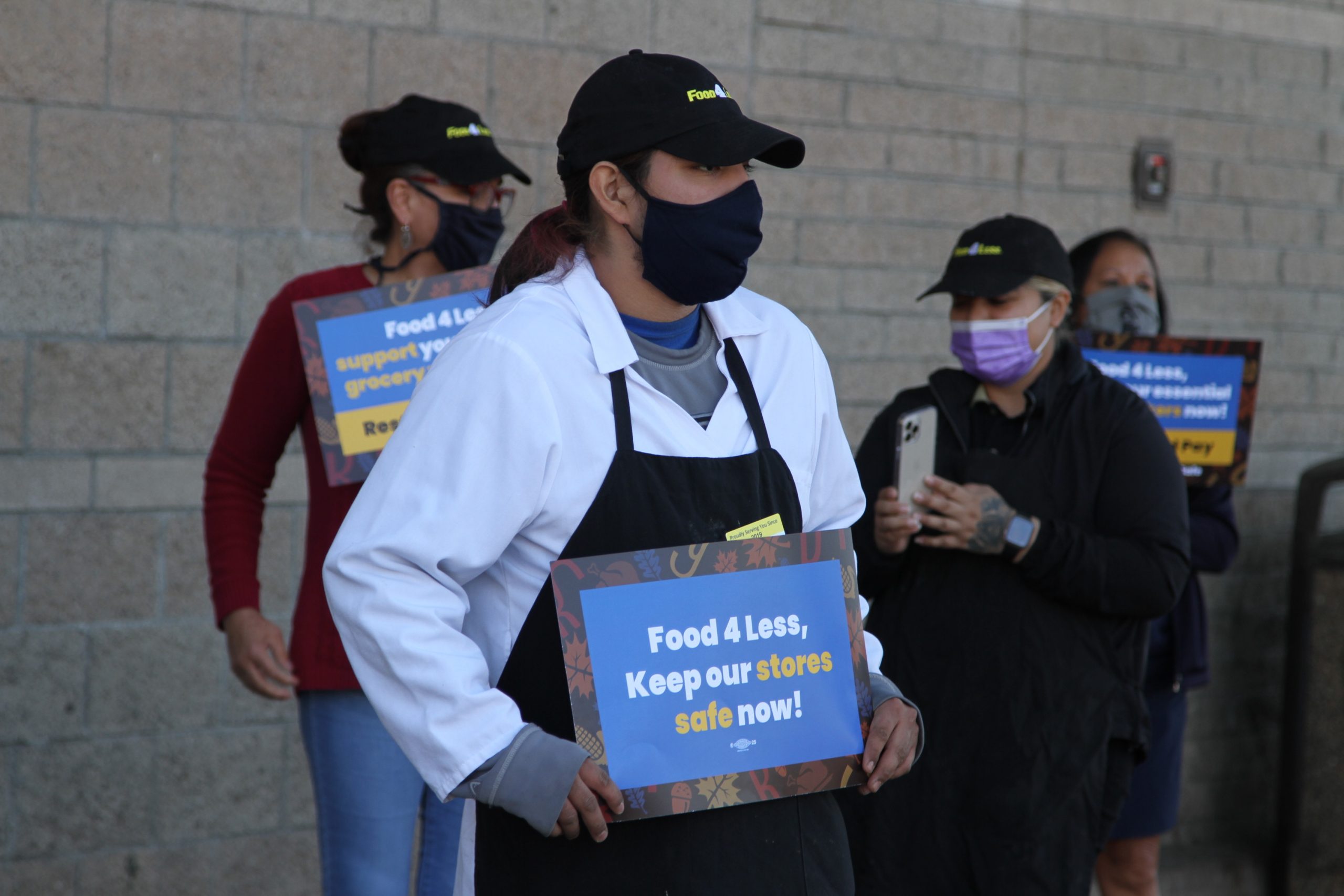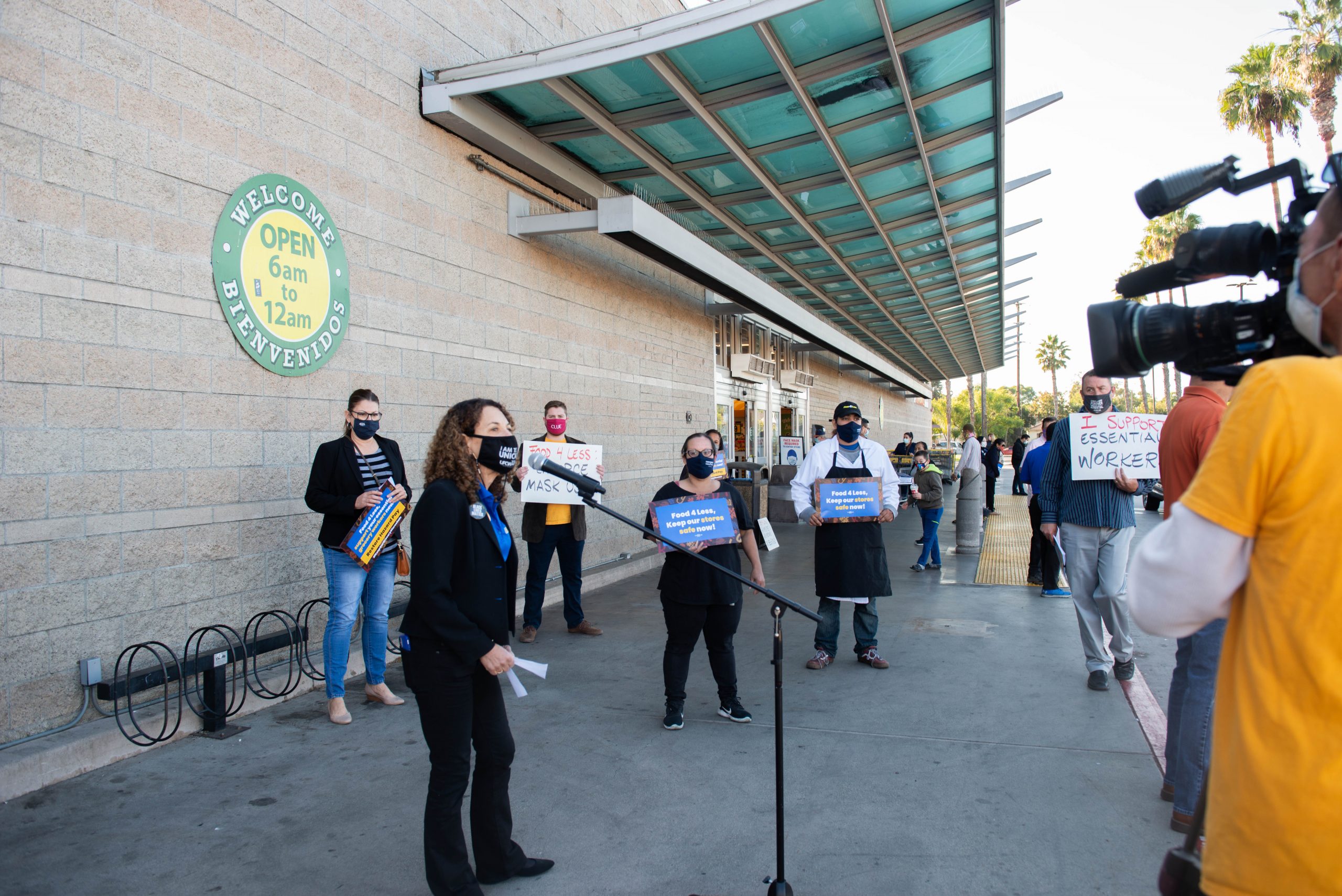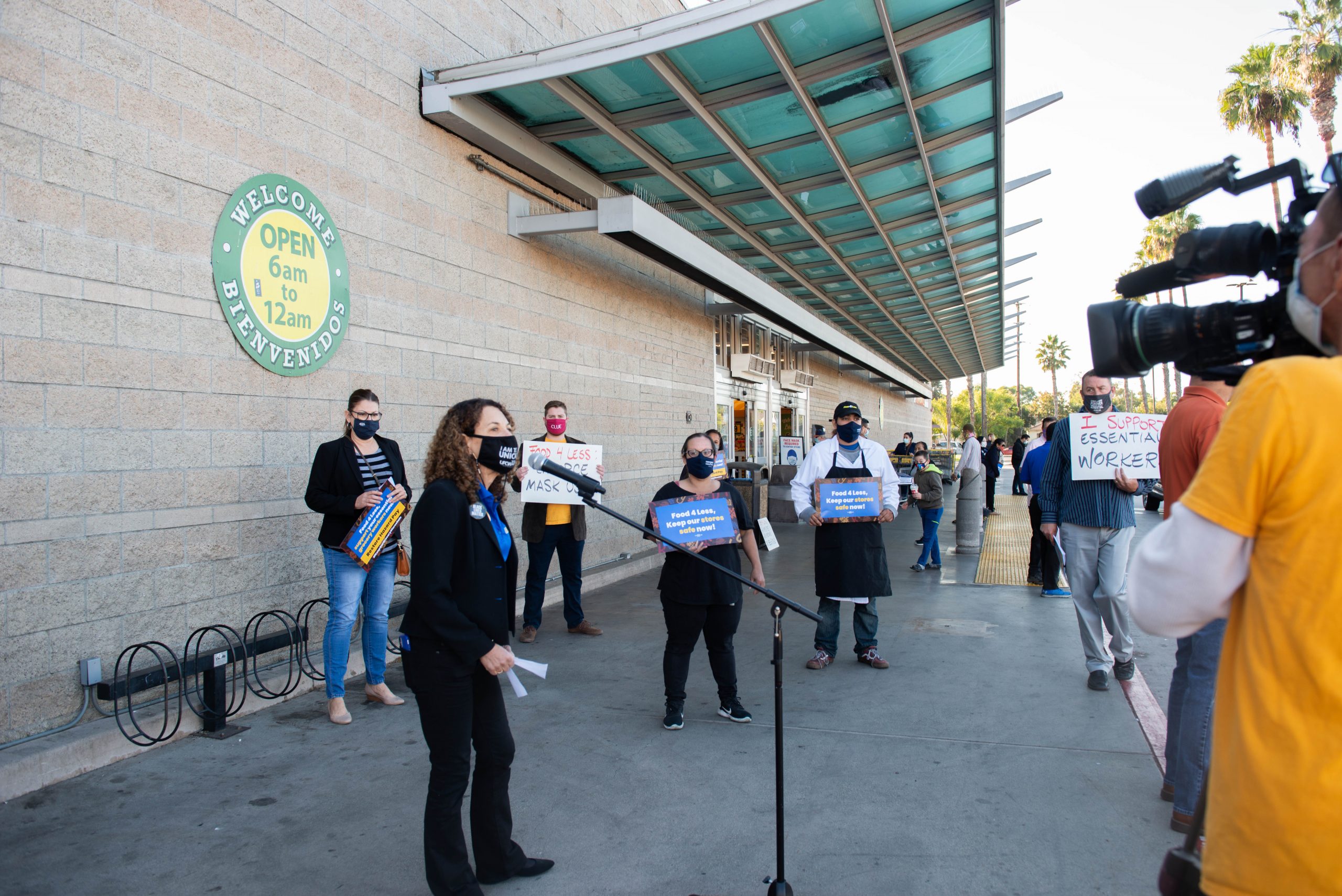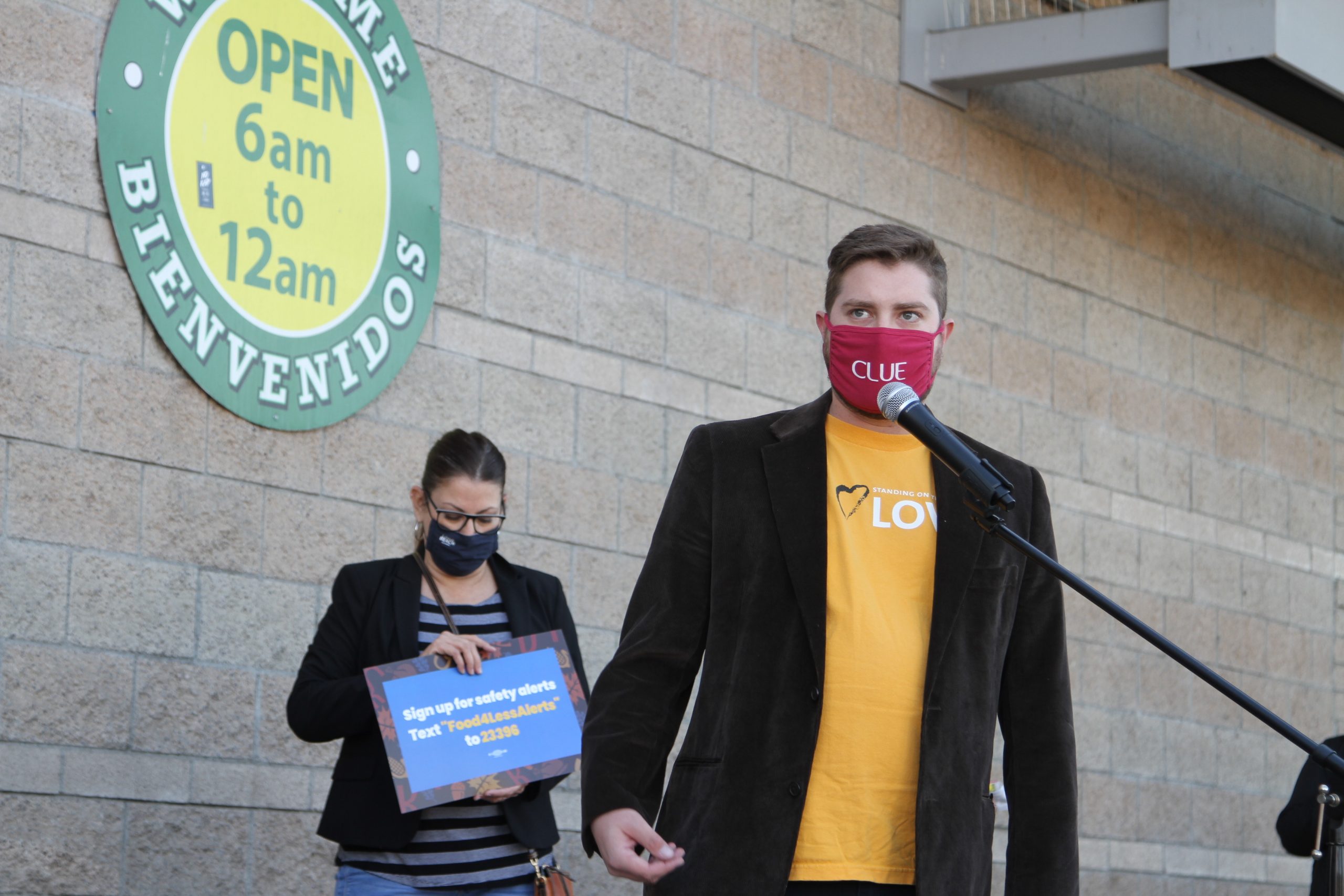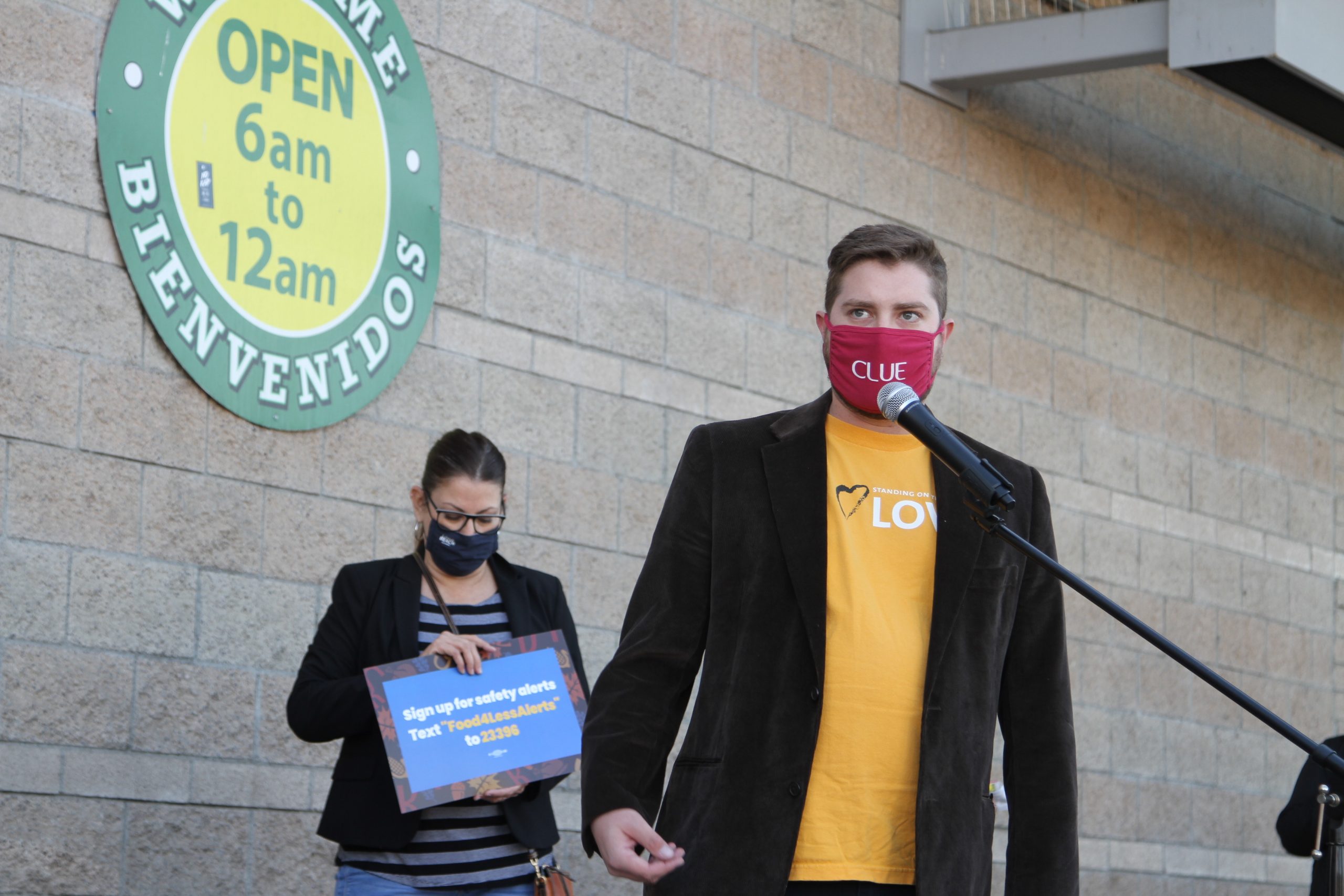 Retail Grocery is one of many industries that saw profits soar as panic buying cleaned out whole stores overnight.  Jobs once seen as safe suddenly became highly risky as our members were tasked with servicing customers who refused to wear masks and tested positive after being around customers who had COVID.  Retailers abruptly ended the $2.00 hazard pay in the summer, prompting loud protests from workers, Local 324, and all unions across the nation.
We are going to be out here every chance we have to speak up and demand that employers treat our members with as much respect as it respects its bottom line," President Andrea Zinder told members at Food 4 Less #317 in Long Beach on Wednesday, November 18. Dozens of activists engaged with customers, sharing their concerns and asking for their support in the increasingly tense relationship between workers and management.
Negotiations with Food 4 Less are scheduled to begin in January as their current contract expires in March 2021. We will be demanding that hazard pay be reinstated and certain cleaning protocols start again as COVID-19 cases are surging in California as well as every state in our nation.  Employers were quick to eliminate the hazard pay while their profits were surging even though Southern California is breaking daily records for the number of positive tests, hospitalizations, and deaths.
Kroger has been harshly criticized by union members across the nation for what many say is a corporate culture that places a higher priority on productivity and profit margins over enforcement of safety and health protocols.
Many of our members joined the cause with Food 4 Less workers on Wednesday, saying that any kind of public pressure aimed at Food 4 Less/Kroger provides a potential benefit to all union members.  Prior to the event's kickoff, several community leaders spoke to Local 324 members and praised their value to the neighborhood.
"They are front line workers just like police and firefighters… these are heroes putting their safety on the line and they deserve hazard pay that recognizes that," she said recently elected Long Beach City Councilwoman, Cindy Allen.
Thank you to Councilmember Rex Richardson and Clergy and Laity United for Economic Justice for showing UFCW 324 members support.