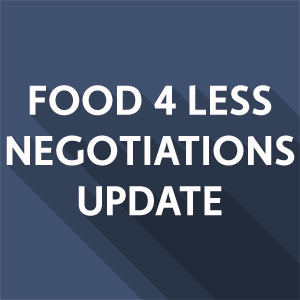 Update on April 9, 2021
After negotiation meetings this week, there is no progress to report. Food 4 Less has agreed to meet again on 4/20 and 4/23. Food 4 Less members are united for a fair contract!
March 15, 2021
Food 4 Less contract vote on 3/18/21. Your vote is very important. Please bring your vote card.
Update on March 3, 2021
Food 4 Less member information meetings at 9 AM and 7 PM on March 4th. Contact your union representative for Zoom registration.
Update on Feb 26, 2021
Negotiations between your Union and Food 4 Less continued this week with meetings on Feb. 24 and 25.  Two more meetings are scheduled for next week.
The meetings this week were the most productive so far and we have convinced the company to agree to some of our proposals.  These are tentative agreements and nothing is final until all issues are settled.  At that time, you will have the opportunity to review the offer and vote.
You have been represented at the negotiations by a bargaining committee made up of your coworkers. By speaking out, management has been forced to confront the real issues that you experience every day.
Unfortunately, even though we have made some progress, your company has not shown any interest in making a fair wage offer that properly rewards you for your hard work, the role you play as essential employees or the record profits you have made possible.  As of now, Food 4 Less continues to offer only $.50 / hour increase. This is not enough.
We have scheduled zoom meetings for March 4 at 9 a.m. and 7 p.m. to provide a complete update.  We urge you to attend and participate in this important discussion.
Las negociaciones entre su Unión y Food 4 Less continuaron esta semana con reuniones el 24 y 25 de febrero. Hay 2 reuniones más programadas para la próxima semana.
Las reuniones de esta semana han sido las más productivas hasta el momento y hemos convencido a la compañía para que acepte algunas de nuestras propuestas.  Estos acuerdos son tentativos y nada es definitivo hasta que se resuelvan todos los problemas.  En ese momento, tendrá la oportunidad de revisar la oferta y votar.
En las negociaciones usted ha estado representado por un comité de negociación integrado por sus compañeros de trabajo.  Al hablar, la gerencia se ha visto obligada a enfrentar los problemas reales que usted experimenta todos los días.
Desafortunadamente, aunque hemos logrado algunos avances, su compañía no ha mostrado ningún interés en hacer una oferta salarial justa que lo recompense adecuadamente por su arduo trabajo, el papel que desempeña como empleados esenciales o las ganancias récord que usted ha hecho posible.  A partir de ahora, Food 4 Less continúa ofreciendo un aumento de solo $ .50 / hora.  Esto no es sufficiente.
Hemos programado reuniones de zoom para el 4 de marzo una a las 9 am. y otra a las 7 pm.  para dar información completa. Es importante que asista y participe en esta importante discusión.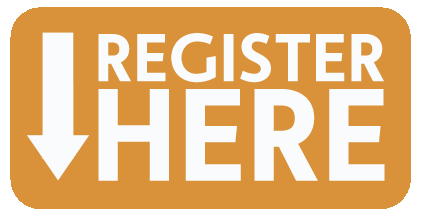 Thursday, March 4th at 9 AM or 7 PM/ Jueves 4 de marzo a las 9 AM o 7 PM
Register for the 9 AM meeting by clicking here/ Regístrese para la reunión de las 9 AM haciendo clic aquí.
Register for the 7 PM meeting by clicking here/ Regístrese para la reunión de las 7 pm haciendo clic aquí.
New to Zoom? Check out the link for helpful resources! ¿Nuevo en Zoom? ¡Enlaces abajo para obtener recursos!  ufcw324.org/zoomhelp
Check out what Food 4 Less members Hilda and Raquel are saying about getting involved! ¡Vea lo que los miembros de Food 4 Less, Hilda y Raquel, dicen acerca de participar!
Update on January 29, 2021
After another day negotiations, we are disappointed to report little progress. You are essential & you make F4L profitable. Tell F4L you will fight 4 more.
Después de otro día de negociaciones, nos decepciona informar de pocos avances. Usted es esencial y hace lucrativo a F4L.  Diga a F4L que luchará 4 más.
Update on January 8, 2021
We have scheduled Food 4 Less member meetings to update you on contract negotiations. Meetings will be held via zoom on January 13th at 6 pm or January 14th at 9 am. Please register for a meeting, and a zoom link will be sent to you.
We encourage all members to participate. We are stronger when we are united. We must stand together in demanding a contract that values your work, your safety, and your health.
Translation in Spanish will be available. Member Meetings are scheduled on January 13th or January 14th