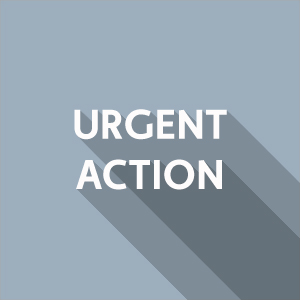 URGENT ACTION: Ask Gov. Newsom to Protect Grocery and Pharmacy Workers

California is at a crossroads. As you know, the state  reached more than 2,000 confirmed COVID-19 cases. Experts expect the numbers to spike as more people are tested. Right now you are on the frontlines, helping your customers, our community, and your country through this unprecedented health crisis.
Join us in calling on Gov. Gavin Newsom to issue an executive order declaring grocery and pharmacy workers emergency personnel.
You are proving how invaluable your work is, and the vital role union members play in times like these, at the risk of your and your family's health.
In the midst of this pandemic, Gov. Newsom must provide all the support in his power to ensure essential retail workers like you can come to work safely.
Sign the petition and tell Gov. Newsom to take executive action to protect essential retail workers.
In Solidarity
Andrea Zinder                Matt Bell
President                        Secretary-Treasurer
UFCW 324                       UFCW 324
ACCIÓN URGENTE: Pide al Gob. Newsom
Proteger a los Trabajadores de Supermercados y Farmacias 

California está en la encrucijada. Como sabes, el estado alcanzó más de 2,000 casos confirmados de COVID-19. Los expertos esperan que las cifras aumenten mientras más personas se hacen la prueba. En este momento, ustedes están en el frente de batalla, ayudando a sus clientes, a nuestra comunidad y a nuestro país durante esta crisis de salud sin precedentes.
Únete a nosotros para hacer un llamado al Gobernador Gavin Newsom a que emita una orden ejecutiva declarando a los trabajadores de los supermercados y farmacias como personal de emergencia.
Tú estás demostrando qué tan valioso es tu trabajo y el papel vital que juegan los miembros de la Unión en tiempos como estos, a pesar de poner en riesgo tu propia salud y la de tu familia.
En medio de esta pandemia, el Gobernador Newsom debe dar todo el apoyo que esté en su poder para asegurar que los trabajadores de comercios minoristas que son esenciales como tú puedan ir a trabajar de manera segura.
Firma la petición y díle al Gobernador Newsom que tome acción ejecutiva para proteger a los trabajadores esenciales de los comercios minoristas.
En solidaridad,
Andrea Zinder               Matt Bell
Presidente                     Secretaria-Tesorera
UFCW 324                      UFCW 324